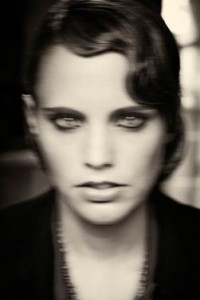 Anna Calvi is to release her second album, One Breath, in October.
The follow-up to to her self-titled debut, which was nominated for the 2011 Mercury Prize, will be unleashed on Domino on October 7.
The release will be celebrated with a one-off show at London's Islington Assembly Hall the following day.
"One Breath is the moment before you've got to open yourself up, and it's about how terrifying that is. It's scary and it's thrilling. It's also full of hope, because whatever has to happen hasn't happened yet," Calvi said.
You can check out a trailer for the One Breath, which was produced by John Congleton, recorded in France and mixed in Dallas, below: