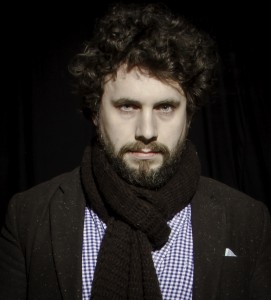 Pete Roe has announced a series of summer festival dates.
The long-time Laura Marling collaborator, whose debut album Our Beloved Bubble was released earlier this month, will play at the Hay, Insider and Glastonbury festivals in June before heading up to the Outer Hebrides for the Hebridian Celtic Festival in Stornoway.
Playing with a band featuring members of Hot Feet, Roe's series of festival dates concludes with an appearance at the Smugglers Festival in Kent. Head to Roe's website for complete listings.
And if you're lucky enough to be any of the festivals, this is the sort of thing you can expect…