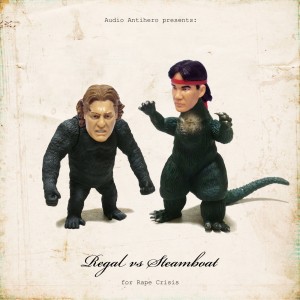 Jeffrey Lewis and Darren Hayman have contributed tracks to a charity album to raise money for Rape Crisis.
Regal vs Steamboat, a 31-track double album, was released this week on Audio Antihero Records, with money raised going to Rape Crisis England & Wales and Rape Crisis Scotland to help them and their centres continue with their support for rape survivors.
For Audio Antihero's third annual charity album, Jack Hayter joins former Hefner bandmate Hayman in contributing a song, while Diane Cluck and antifolk stalwart Lewis are also involved.
The album is available for download for a minimum donation of £3.99 here.
For more information on the work done by Rape Crisis to support the 400,000 women who suffer sexual abuse each year, visit their England & Wales and Scotland websites.