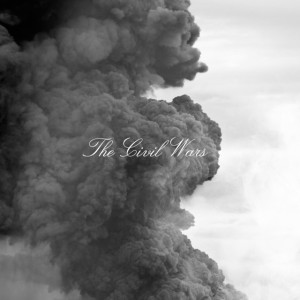 For Civil Wars fans, there's good news and bad news.
Six months after the band called an unceremonious halt to their European tour to take a break amid "internal discord", Joy Williams and John Paul White have announced a self-titled second album is on its way this summer. No release date has yet been announced for the record, the follow-up to their 2011 Grammy Award-winning debut, Barton Hollow.
The band stopped short, though, of announcing a full-on reconciliation. Back in November, the band abruptly quit their tour, hours after completing a show at the Camden Roundhouse, citing "internal discord and irreconcilable differences". And despite the announcement of new music, there was no suggestion that the pair had kissed and made up.
In a somewhat ambiguous statement on the band's website, Williams said: "I am fiercely proud of this album. A lot of soul sweat and tears went into its creation. I hope you feel the heart in each song, that it might connect with yours. We are, each one of us, all journeying, learning and growing along this ever-evolving path."
White added:  "Patience is a virtue. Yours has been appreciated. Here's to the hope you consider it rewarded."
The initial split happened after a breakthrough year for the pair in which Barton Hollow won critical acclaim and brought them two Grammy awards. Last June, Williams had a baby son with her husband Nate Yetton, who is also the band's manager.
At the time of the split, the band wrote: "We sincerely apologize for the canceling of all of our tour dates. It is something we deeply regret. However, due to internal discord and irreconcilable differences of ambition we are unable to continue as a touring entity at this time. We thank each and every one of you for your amazing love & support. Our sincere hope is to have new music for you in 2013."