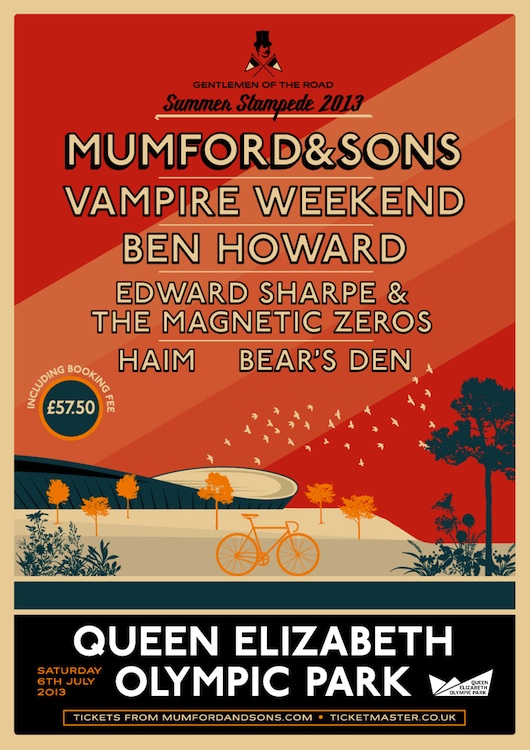 Mumford & Sons are to headline a day of music at the site of the 2012 Olympics this summer.
Edward Sharpe & the Magnetic Zeros and Vampire Weekend are also on the bill for the show which will take place at the Queen Elizabeth Olympic Park on July 6.
The event is part of Mumford & Sons' 'Summer Stampede' series – which will also take in shows in Dublin, New Mexico and California – with Ben Howard, HAIM and Bear's Den completing the line-up for the London show.
It is not the only major music event scheduled at the Olympic Park this summer – both Hard Rock Calling and the Wireless festival are also taking place at the venue in July.
For more details on the event, or to book tickets – which are priced at £57.50 – visit Mumford & Sons' website.
Mumford & Sons – Whispers in the Dark from SHELLAC on Vimeo.