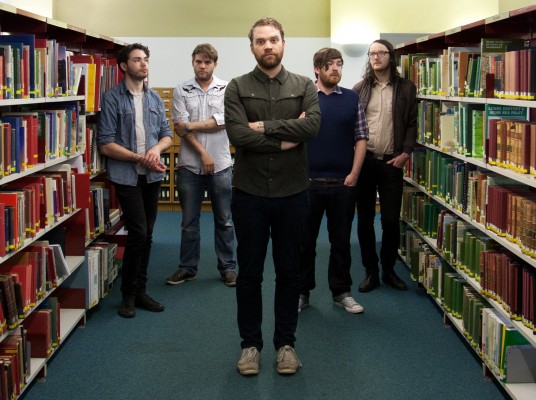 FFS are very excited to hear that Frightened Rabbit have a new EP, State Hospital, to be released this Monday (24th September), via Atlantic Records.
The Scottish quintet will celebrate the EP's release with a UK and Ireland tour throughout September. The dates kick off in Portrush's Playhouse on September 6, where they will travel here there and everywhere, concluding with a homecoming show at Selkirk's Victoria Hall on September 25. Some even more exciting news: the band are confirmed to support Biffy Clyro at the iTunes festival on September 22, which will take place at London's Roundhouse. See here for tickets and availability.
Commenting on the new EP, singer Scott says – "With the exception of 'State Hospital', this is a collection of songs that for one reason or another did not fit on the full-length record, either thematically or tonally. They're still four of our favourites, and they definitely represent the directions we've been pushing ourselves into with new material. I think we've definitely darkened our corners a little with this EP."
'State Hospital' EP tracklisting
1)      State Hospital
2)      Boxing Night
3)      Home From War
4)      Off
5)      Wedding Gloves (feat. Aidan Moffat)
We're all very excited to hear this, and for the meantime, FFS present Frightened Rabbit's spanking new video: 'State Hospital'.
Words: Ellie Rumbold