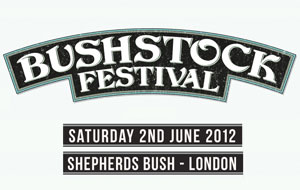 One of Team FFS's favourite festivals, Bushstock, have just unveiled their final lineup announcements before the big day on June 2nd. These include Mystery Jets, Bastille, Fink, Let's Buy Happiness and Mahalia, among others.
Run by the wonderful Communion Label (Daughter, Marcus Foster, Pete Roe), this one day festival, based around four venues in Shepherd's Bush, went down like a house on fire last year. Luckily for us, another one is well on its way, and very near indeed.
The line up also includes some ( and this is just a selected few) of the following:
Alessi's Ark, Daughter, Ellen and the Escapades, Gabriel and the Hounds, Marcus Foster, Matthew and the Atlas, Jamie N Commons and Rae Morris.
It's all a bit of a dream come true to see such an array of awesomeness in one day, at least thats what we thought.
Tickets are available here (2nd June 2012).
For those of you less familiar with this wondrous event, check out this little taster from last year:
I hope you'll agree it all sounds marvellous: so go go go!