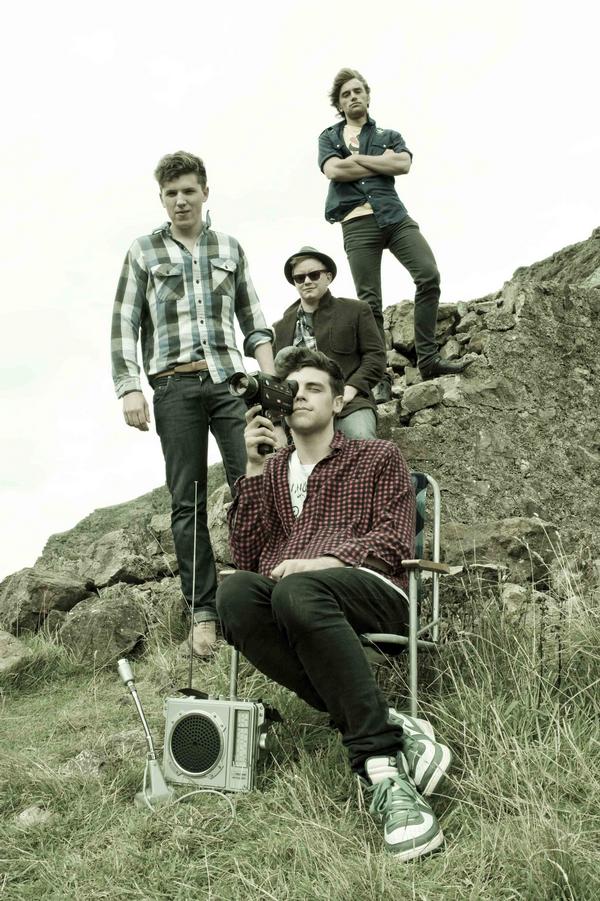 Noah and the Whale's top secret 'hidden' gig on the behalf of Crisis, a homeless charity takes place this Wednesday.  Well, it was top-secret until today, but now we can tell you it's at the Roundhouse.
Support will be expertly provided by Wave Machines, Jay Jay Pistolet, Planet Earth and Rachel Mayfield.
Half price tickets (that would be £10 if not for all the booking and transaction fee palaver, which takes it up to nearly £15…) available here.
Ubiquitous irritant Zane Lowe has given Noah and the Whale the incredible honour of dubbing their new single, 'Blue Skies' "hottest record in the world for June 22 2009.  Lofty praise indeed. He's also made it available to listen to though, which you can do here.
This song for the bed-ridden and heart-broken will make more sense, we are told, in the context of Fink and Co's new album, First Day of Spring, and the film that accompanies it. The title track is also available as a free download on Noah and the Whale's website.
The album, which is due for release on 31st August, is available to pre-order now, and the partner film will be popping up in festival cinema tents this summer before a short run in proper cinemas, and will also be available to purchase with the album in a "deluxe box set".
My, these whales have been busy.
Words: Helen True
Update: There will be a limited number of tickets available on the door tonight , so impulse Whale-watching is an option.