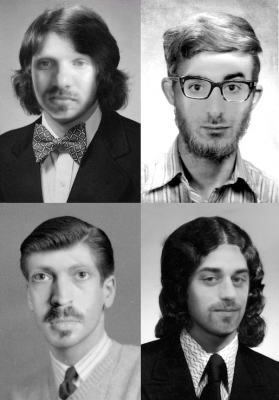 Christian Wargo and Casey Wescott of the Fleet Foxes are about to unveil the fruits of a long-running collaboration with Ian and Peter Murray of the Christmas Cards in the form of the debut EP of their band Poor Moon. The group was formed way back in 2008 but took a back-seat to their day jobs and manifested itself in the form of a long-distance relationship as demos and ideas were exchanged via the mail man.
While the lucky people who live in Seattle were treated to the odd show the rest of us have soldiered on oblivious until now, but Bella Union are about to put that right with the Springtime release of the Illusion EP.
You can whet your appetite by giving 'People In Her Mind' a listen (and download) here.