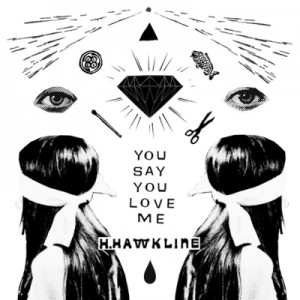 Awesome label and lovely chaps Trash Aesthetics have announced a split single release between Cardiff's H.Hawkline and Londonites My Sad Captains.
The 7″ features 'You Say You Love Me' by H. Hawkline and 'Little Joanne' by My Sad Captains. Each copy includes a handmade screen print created by one of the bands.
To celebrate the single, Trash Aesthetics is hosting a launch party at The Servant Jazz Quarters in Dalston, London.
There'll be live performances from both bands. Tickets are £5 and available from We Got Tickets. Halloween dress is advised.