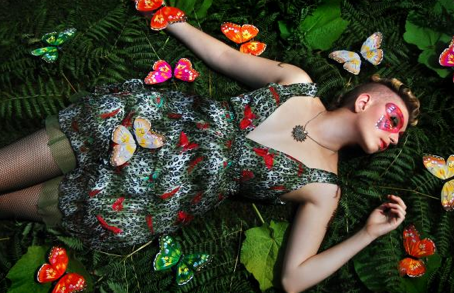 Punk-styled performance poet and dulcimer-playing songstress are just a few ways of describing Aspel Orchid – with a self-made debut album Voltarine Dreams and EP From Beneath The Snow out now, the panel stepped in to take a look…
---

Scott Edgar: If you're looking for something a little bit different then Aspel Orchid could well be the girl for you. Decked out with elaborate eye make-up and punk rock hair you perhaps would be forgiven for expecting a little bit of shouty angst but when the music kicks in it's soft, tender, heartfelt and intensely poetic. Aspel Orchid is a poet through and through with lyrics conjuring up fantastical, almost gothic imagery. The arrangement of some of the songs perhaps lets them down slightly. With a little more instrumentation and production, these songs could swoop and soar through your unconscious but with just simple strings and sparse handclaps on Baby Birds there's a bit more work needed to make them as memorable as they really should be.
---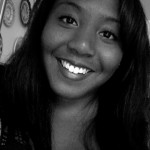 Nicole Ocran: Aspel Orchid immediately reminds me of Weetzie Bat from the Francesca Lia Block novels…if Weetzie Bat were a musician. This singer-songwriter from Brighton is in-your-face without being overwhelming, and with an earnest sound. Her voice is dynamic – dancing between rough and otherworldly, complementing the mood of her music. Baby Birds/Falling… is the perfect example of the poetry performed alongside her music—strong and pleasantly theatrical, throwing you straight into her world of "intimate relationships, loss and owls eating each other." Throw in some handclaps and you're golden. Plus, anyone who plays a dulcimer is awesome in my book.
---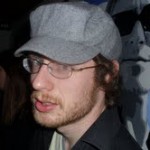 Tom White: A singer-songwriter whose beautiful voice wraps itself around arresting and uncompromising lyrical subject matter, Aspel Orchid carries strong echoes of Polly Scattergood in her often uncomfortable acoustic songs. "I would have danced on your grave if you'd let me" makes for an eye-catching opening line to her MySpace profile and captures the attention again at the beginning of Dancing Shoes, the opening track from her EP. The song scarcely eases off in its visceral approach with a further pledge that "I would have showered my blood over your crumbling bones and papery skin" before it is bookended neatly with the conclusion "A procession is passing by/ I'm at the front with my dancing shoes on, ready to say goodbye". A hybrid of Baby Birds and Falling – also successive songs on her debut album – is simply stunning, handclaps, dulcimer and vocals layered through a loop pedal to tell a heart-rending tale. Size Nine Nazi Boots taken from the album, occupies a similar acoustic punk territory to Frank Turner, while YouTube also offers up the wonderful The Wolfish And The Narwhal and a bewildering performance piece entitled Why? which displays her anarchic side.
You can listen to Aspel Orchid for yourself here