Granddaughter of a WWII flying ace and sometime contributor to FFS, Tessa Bickers has an EP The Hangover Sessions and album Pot Luck – both on the tiny Small Dog label.  She has supported The Inspiral Carpets, soundtracked George Osbourne's Respect party, and made the shortlists of various new music competitions.
---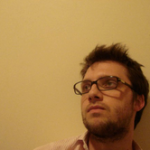 James Robinson: Whip out your shoulder-pads and hair-perming equipment: Tessa Bickers is attempting to bring back the 1980s power ballad – and with songs as good as Waiting and Don't Hold On, let's hope she succeeds. These tracks feature the sort of portentous piano chords, willowy backing vocals and downbeat key changes that could bring a tear to Molly Ringwald's eye. She also does a fine line in cheerful pop songs, Lipstick Kisses being a particularly jaunty two minutes of fun, complete with hand-claps. Her taste for comedy lyrics could be reigned in, however. The glib Folk Off and Anon aim for Lily Allen but both come off a bit Kate Nash.
---

Scott Edgar: Some of the things I like in life are wordplay, clever lyrics, good folk music… Oh, and I'm a complete history geek. So whenTessa Bickers' profile reveals she's the grand-daughter of WWII fighter ace Sir Douglas Bader and also has a track called 'Folk Off' I think this girl is onto a winner. I guess my job is to review music though rather than Myspace pages so I start with 'Folk Off' and it's a lighthearted pop-folk track which reveals that Tessa can craft a great melody with a cheeky turn of phrase while somehow citing influences as diverse as Lily Allen and Leonard Cohen. 'Don't Hold On', 'Chasing Shadows' and 'Waiting' are a little more melancholy in their content and all the better for it. 'Don't Hold On' in particular is the type of almost embittered country classic I can imagine being delivered with venom at the Grand Ole Opry… if London town had a Grand Ole Opry that is.
---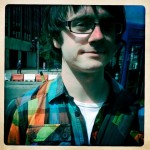 Tom Moyser: Tessa Bickers plays exactly the kind of songwriter-driven acoustic music that I like to watch live. Personal songs of innocence and experience, with the smart, expectant rhymes of early solo Frank Turner and an inviting sense of humour. Without an audience for the rhymes to play off or to witness the sincerity of more earnest tracks like 'How I Feel', the recordings themselves are more iPod music than treasured artefacts. But if I conjure up a live presence, I imagine I'd be at the sort of gig where I'm hanging on every word and getting angry if other people are talking – just the way non-traditional folk music should be.
Listen to Tessa Bickers for yourself here