Little Sister Blue's multi-instrumentalist Sarah-Louise MacDonald and her three multi-talented friends have an EP Incidentally Yours To Keep out now on the Peppercorn Arts label – and in planet-friendly packaging, no less!
---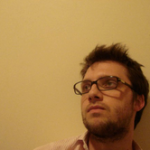 James Robinson: I would say that Little Sister Blue sounds like Norah Jones (not necessarily a bad thing) but the official biography suggests she sounds like a nice cup of tea. Fair enough, a nice cup of tea is always a pleasure. But sometimes it really hits the spot – and of the sweet and generally inoffensive examples on offer, the break-up song Sorry Officer is a most refreshing drop. There isn't a very generous selection of complete tracks available on MySpace, only a few one-minute 'samples' – but a quick perusal on YouTube uncovered a gig from a couple of years ago where that particular number briefly captivated a rowdy audience. There's magic here for sure – and it's impossible to dislike anybody who owns such a fetching pair of wellies.
---

Helen True: We don't often get to write about bongoes here at FFS,  but this is something Little Sister Blue can help to change.  Her songs are gently melodic, with the occasional slouchy jazz influence and the odd reference to The Lion The Witch And The Wardrobe thrown in for good measure.  And some of them have bongoes. Little Sister Blue's lyrics focus on relationships – familial love, delicate, nourishing friendships, and throwing people in the Thames.  There's plenty of other throwing in Sorry Officer, the chorus of which is frighteningly beautiful.
---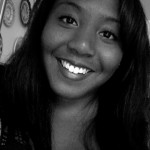 Nicole Ocran: The earnest, heartfelt sound of Little Sister Blue is exactly what you'd play on your laptop on a lazy Sunday.  The London-based trio resembles the delightful sounds of Ingrid Michaelson with their sweet acoustic folk ditties that will surely warm the heart and make you smile. Vocalist and songwriter Sarah-Louise's lyrics can go from clever and catchy to mellow and moody with ease. Nanny, You Are The Best masters the art of the acoustic guitar and swelling cello. Their mini album is available to order by email and you can find snippets on their MySpace page.
Listen to Little Sister Blue (or buy their EP) via this link