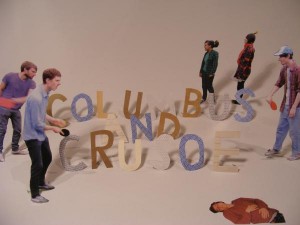 Somewhere in Lewisham there is a house which is home to Columbus and Crusoe, a cat and a ghost. We're not sure where it is, but after giving their new CD a listen, the panel are keen to pop round for afternoon tea.
---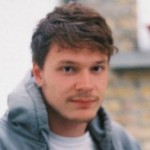 Chris Woolfrey: They own up to nothing more than being friends to cats and ghosts but this Lewisham-based sextet have borrowed heavily from Leonard Cohen. Indeed, from the baritone lead vocal on This Feels Like a New Low and Heavy is My Heart to the supportive fiddles, banjos and madolins across the band's work, a number of tropes here are reminiscent of Cohen's more melodic work on New Skin for the Old Ceremony. But Columbus and Crusoe are not derivative. Baritone the vocals certainly are, but there's hints of something more expansive and tracks All I Have and Last Week's Conversation, among others, certainly display an interest in stepping outside the folk mode, and this is the band's strength; where some might have relied too heavily on an excellent leading voice and original lyrical pulls, Columbus and Crusoe certainly seem to want to step outside themselves. Lush orchestral arrangements, plus melodic keys and more driving bass and guitar lines permeate a number of their tracks, and you can't help but wonder how good the six of them might sound with more time to explore and with the blessing of a more sensitive recording set up; in some ways it seems the end sound here can't quite do justice to the group's ambitions.
---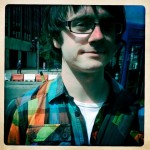 Tom Moyser: Listening to Columbus and Crusoe, it's hard to believe that this isn't the voice of the American singer LD Beghtol of Flare Acoustic Arts League. Lead singer Chris's voice is so similar that if Beghtol is not a direct influence, they must at least be singing from similar hymn books (and by hymn books I mean Magnetic Fields LPs). But these guys are no pale imitators, rather fully fleshed out, rosy cheeked descendants. Their songs are fantastic – well written, tightly arranged, intelligently structured. This is the sort of music I want to spend a lot of time with, have round for dinner and generally get to know better. Usually the New Bands Panel writes about artists a few months or a year away from a good album – I would buy Columbus & Crusoe's tomorrow.
---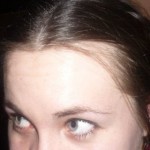 Alice Sage: The two Rachels slip their luscious highlight voices sparsely between Chris' richer Richard Thomson-esque tones. Alongside this, the banjos, scuffling percussion and playful bass, accordian and more express a brilliantly deep and resonant confidence. The lyrics show dreamy dark-voiced, tongue in cheek Britishness (gently Syd Barrett or Divine Comedy-ish) – laconic, assured and very easy to listen to. My favourite lyrics come from This Feels Like A New Low – a mix between Leonard Cohen and (clearly intentionally nicked guitar line) Damien Rice. It's a great sign, in my opinion, when you can't let yourself skip the end of a track, just in case something interesting happens that you might miss – and these guys are a dab hand at creating just that suspense. Occasionally Belle and Sebastian's instrumental interludes get on my nerves, so a band that fiddle about with the structure of their tracks without going too far is a joyous thing. Talking of joyous things – Out of the Black and Into the Red and Honeymoon are their best (and shortest) tracks – Pixies-style sliding guitar and a beautiful, island-holiday sound respectively, each with a simplistic loveliness that screams talent. In my opinion. Please buy this album.
Check out Columbus and Crusoe at their myspace page here.