With a self-titled debut and new album Decadence under their belts the individually musically accomplished, largely Scottish, all-woman six-piece seemed worth a listen…
---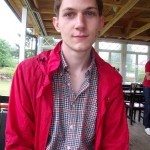 Chris Belson: It is said that whenever a group of the beautiful and otherworldly Shee appear to us mortals, there is a strange sound like the humming of thousands of bees, or  a whirlwind or shee-gaoithe. I'm not suggesting that this band are in fact descendants of such magical beings but in their own way The Shee do personify this myth.  They appear to us with a new album, Decadence – a really beautifully crafted and brilliantly played folk record. Songs like Sugar and Pie have a hint of The Unthanks to it, only with slightly more biting and contemporary lyrics. Although mostly very traditional, In some songs there's a very apparent influence by more mainstream pop-music which, if anything, makes this album accessible to people not familiar with traditional folk. The stand out songs for me are Meltdown – which has an almost Shooglenifty-like sense of energy, and Room to Breathe – which I had on repeat whilst writing this review.
---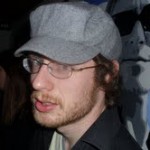 Tom White: iTunes – or, at least, its supposedly knowledgeable associate Gracenote – thinks Decadence is a rap album. It's not. How many rap albums do you reckon contain No. 223 of the Child Ballads? Of the 11 songs on show here, six are beautifully sung – one, Puirit, in Gaelic – and the remainder are largely fiddle-led instrumental jigs. The overall tone is extremely traditional and extremely pretty but, as is often the case, it hides some deceptively dark subject matter. The aforementioned Ballad Eppie Morrie tells the tale of a woman refusing to marry, her man's romantic advances including holding a priest at gunpoint and an attempted rape. Closer Sugar and Pie, meanwhile, comes replete with cocaine theme ("Call me sugar and call me pie/ Say I'm pretty then get me high"). Combine the album title with the Scottish sextet's elegant promotional photos and you have a reasonable idea of where they're coming from.
---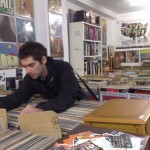 Ian Parker: Listening to The Shee takes me back to the likes of Nickelcreek, as they too are trying to add a new twist to traditional sounds, using an array of fiddles, accordians and flutes to tackle a mix of old standards and covers of artists like Abigail Washburn and Liz Carroll. There is, as Nickelcreek before found, a novelty value to this sort of thing and you do wonder how long it will sustain, particularly when – as in the Shee's case – they do not have their own material, but for now they are doing their thing well.
Listen to a taster of The Shee here