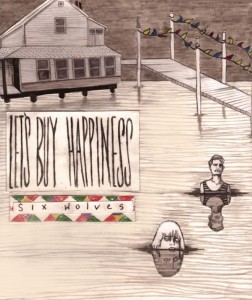 Let's Buy Happiness might be the hottest thing going in their native north-east, and not just because of the usually baltic weather conditions. When someone like Drowned In Sound's Sean Adams describes you as "…one of the most thrilling new bands I've seen in years" you're officially creating a buzz. So what's it all about?
---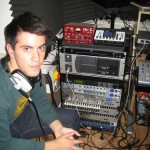 Jack Olchawski: Six Wolves has a great lilting feel, with ever so irregular rhythms and a gorgeous texture that is completed with the singer's wondering melodies. Her voice is not dissimilar to Bjork's, although it is softer, but just as confident. The spacious feel is realized with the delayed guitars and the math quality isn't over played, giving it a sound that reminds me of Foals' more reserved second album. Works Better On Paper is not quite as accomplished, although this is probably due as much to its brasher recording as anything else. LBH's style is clearly nailed however, and the their songs have a unified quality. There is definite space for this band to allow their sound to take off and the potential for a mixture of grounded, concise song writing as well as adventurous soundscapes is really exciting. Really enjoyed this.
---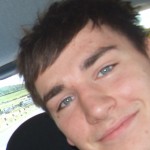 Nico Franks: Consisting of four unassuming guys and one female lead singer, Let's Buy Happiness, or LBH as my fingers prefer, create thoughtful, mid-paced indie-pop. Edge-esque guitar delay fill the songs, swirling around and gradually building up and up, allowing Sarah Hall's ethereal vocals to jump ship and float around in the expansive sound. LBH lack the urgency needed to set pulses racing, but they're widely seen as one of the north-east's most promising bands and there's certainly a lot of potential in the songs. For one thing, Hall's Coco Rosie/Bjork style vocals are reason enough to see the band live. If they took more unexpected turns here and there to jolt the listener back down to earth, rather than letting them drift along on a wave of sweeping guitars and drums, LBH could be 2011's surprise package. That kind of musical prowess can develop over time though. At the moment LBH have a loyal following in the north-east, with fans sensing they might have found something special on their doorstep.
---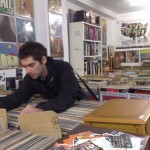 Ian Parker: For a band that have only been together for a year, LBH (we're following Nico's lead here) have a remarkably accomplished sound. Sarah Hall's outstanding voice soars over complex melodies, all created by heavily delayed guitar and dramatic drumming. The affect is like Laura Veirs on steroids, the same affecting songs, only set against a much broader soundscape. Whether this is a band you will adore from day one is not clear, but you do sense they have a sound that will last, and the excitement they've been creating in their native north-east is easily understandable.
Check out Let's Buy Happiness for yourself here. Debut single Six Wolves is out now.