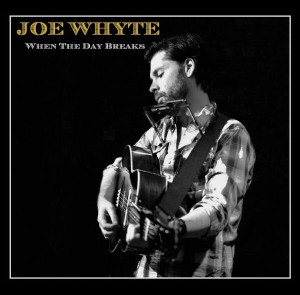 New York's Joe Whyte has taken some time out to refine his sound before coming at us with his EP When The Day Breaks. He's giving it away for free on his website, so is it worth the cover price? The panel went in to find out.
---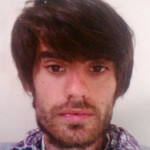 Louis Gilbert: Joe Whyte creates a modern Americana sound showing the influences of Gram Parsons, Ryan Adams and Being There-era Wilco. It's a warm, pleasant sound full of the classic trademarks of the genre, with plenty of pedal, steel or slide guitar and harmonica. The songs are well recorded and the production values are high. The song content varies from the usual lady issues, to more off-centre issues like The Great Flood of 1927. Off To War, with it's strong Nashville harmonies, reminds me of Desire-era Dylan which is no bad thing.
---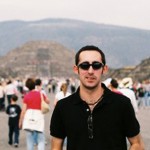 James Rutherford: New Yorker Joe Whyte is really very good at what he does, his rootsy Americana/folk is beautifully executed and I'd recommend downloading his When The Day Breaks EP. It won't cost you anything and you'll probably quite enjoy it. For me, the stand-out track is This City Is Alive, solemn yet tinged with hope, it sets the bar high and confirms that Whyte will be a force in this genre. Everything you'd expect from a record of this type is there, subtle guitar, haunting harmonica and melancholic, occasionally sentimental lyrics, all pulled together by Whyte's strong voice.
---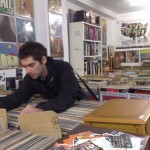 Ian Parker: For several years now, we've been waiting for Ryan Adams to return and make the sort of album he's capable of. He's done some okay things in recent years, but nothing that really got close to Heartbreaker or Gold. And so we look to others. Dylan LeBlanc's Pauper's Field hit the nail pretty much square in the head earlier this year, and now Joe Whyte is getting close too. Perhaps it's no wonder that one of this band members, Catherine Popper, has worked with the man himself. The breezy alt-country of Whyte's When The Day Breaks EP shows a clear debt to Gold-era Adams (and, dare I say it, on opener Please Believe Me, also a little of the Eagles). These are rawer recordings, no doubt, but Whyte's sharp voice and country stylings are more than strong enough to carry it through. When The Day Breaks is available free and well worth picking up.
Check out Joe Whyte for yourself here and download the EP from here.