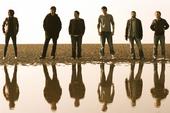 Think alt-country, and you might think of the barren deserts of the American south-west, occasional tumbleweed blowing across your view as you gaze out across miles of unspoilt, raw country. Basically, as far away from the rain-swept cityscape of Manchester as you can get. But that has not put off Walton Hesse, who are aiming to build on the foundations laid down by the likes of Big Star and Wilco. The panel went in to see if it could be done.
---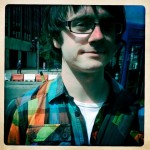 Thomas Moyser: At their most country, Walton Hesse remind me of new-era Bright Eyes. At their most rock, like the best of the stuff your dad listened to in the nineties. That's the heads. On the tails side of the coin, at their worst, Walton Hesse sound like the Foo Fighters' acoustic album. Although don't let that put you off – there is enough musicianship, enough polish and enough clever little lyrics here for Walton Hesse to be a band well worth getting excited about. The trouble is that they cannot escape comparison with their many influences and likenesses – for all their variety they don't let themselves just sound like Walton Hesse. They should do – there may after all be only one eureka moment between the Manchester pub circuit and the sanctity of alt-country cult status worship.
---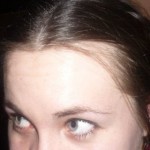 Alice Sage: It's a crying shame that I do not like this band. The music is well produced, the vocals are not bad. Each track is markedly different from the last, well-played, with a continuity of style that slickly holds the album together. Unfortunately, that style is stadium-filling country rock. Arboretum has the soaring, jarring guitars of Oasis, Only Son has a Shakin' Stevens piano line. Even if it was the mid-90s and Counting Crows, Sixpence None The Richer and The Rembrandts were in the charts, I still wouldn't find anything original or relevant to like about this band. Maybe a band from Manchester can't truly muster American country music, or maybe I just don't like that kind of glossy, soul-searching stuff, regardless of its origins. They are clearly making a good effort and have buckets of skill, but are channelling it all into unlovely avenues. Saying that, the first riffs of Dying On The Mountains are quite beautiful.
---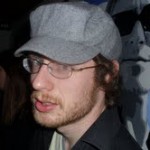 Tom White: The Americana/alt-country field is by no means sparsely populated right now, but Manchester has provided a worthy addition in Walton Hesse, a six-piece centred around singer-songwriter Matt Grayson. The striding likes of Arboretum pack a punch and would, I imagine, sound immense in a live setting, but I was more drawn to quieter moments such as Eleven Cows, with its assertion that "To be happy is a gift that comes in pairs", and Dying On The Mountain. That said, Only Son and its uptempo, summery feel calls to mind the Traveling Wilburys and is another highlight of a promising package.
Check out Walton Hesse for yourselves here.
Picture of Walton Hesse by Lynn Irving.