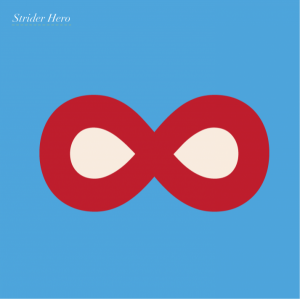 Toronto's Strider Hero "want to bring smiles to your faces bigger than buddah's belly", so they tell me, and plan to do this through the free distribution of their debut EP. Will this plan for world domination work? The panel were dispatched to find out.
---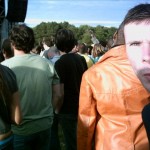 Shaun McCoy: Toronto duo Michael and Art Imperial present a finely-tuned seven track EP filled with wistful, sensitive and heart-felt lyrics, shiny indie guitars, interesting electro keyboards and synth fillers, finely demonstrated on highlight tracks such as The Spaces That You Only Know, which features a vocal that rises with the symphonic electro mix. Lyrics of isolation attempt to break out of the mind into areas were two can roam. Fake New York Girls is another corker, with solid beats, and a striking guitar combining with a synth euphoria. A reluctant barfly watches the ongoing shenanigans of overly fashion conscious, cocktail junkies.
---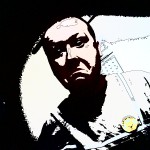 Rory Dollard: There are many obvious pitfalls for new or unsigned bands to fall into. Brash overconfidence, modest musical skills and sub-par demos being three of the main offenders. This Canadian trio do not fall into any of those traps on their new EP – a subtle, professionally recorded set of sunny-side-up indie. The tone is breezy and Art Imperial – he's the singer, by the way, not a type of interpretative dance – delivers the choruses with a certain laidback charm. The constituent parts are in place then, but the songs are a little lightweight to lift a good sound into a great listen. The restraint shown in instrumentation is admirable but draws too much attention to compositions that don't quite bear the scrutiny.
---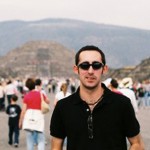 James Rutherford: Blessed with some beautiful harmonies and melodies, bright and breezy and upbeat The Strider Hero EP is essentially a feel good record and a pretty good one too. The opening song Future Wife is simply joyous and will have your toe tapping feverishly, as will Monsterous Girl. The Hero's go on to show their versatility with the deeper, darker, big band sound of The Spaces That You Only Know and wrap things up with the brilliant Fake New York Girls, an in your face track that could easily open or close any live set. Singer Art Imperial's vocals are flawless, striking and destined to be heard by a wider audience. There are some songs on this EP that could do very well and I think it will be only a matter of time before a record deal is in the offing.
Check out Strider Hero for yourselves here or you can get the EP for free here.