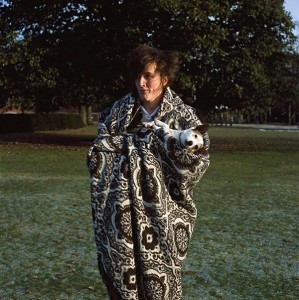 The Heart Shaped Circles have put debut EP Evelyn's Vineyard on the ol' interweb for free, so should you be interested? Our panel went in to find out…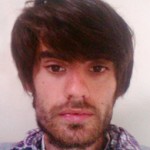 Louis Gilbert: Wearing his heart on his sleeve, this songwriter sounds a little bit like Panda Bear with the use of reverb in the song Fear in which add more colours than the usual singer-songwriter techniques. In the song Happy Man, it turns into a mix of Ian Brown with Stop Whispering-era Radiohead. Production adds a lot of variety with this band – with found sound and sampled sounds all adding additional layers. However, all the above techniques work the best on The Way We Live with the layers building gently like a singer-songwriter version of Explosions In The Sky.
---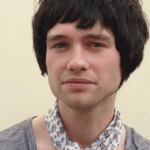 Damien Girling: Here's a real treat for me, not just a selection of songs, but a real life EP. Heart Shaped Circles Evelyn's Vineyard landed in my e-mail inbox and by virtue of their canniness of format set my expectations high. Heart is an apt title for the band because they deal in heartfelt indie-pop, with lovingly placed distortion added to good effect. Their music is reminiscent of bands like Teenage Fanclub, Belle and Sebastian, and The Lemonheads and feels like the soundtrack to a coming of age teen film, the type that makes you feel sentimental when you think about your seventeen-year-old selves. Added to these achingly harmonious foundations are the melodies of Fleet Foxes and the atmospherics of Godspeed You Black Emperor. Evelyn sounds like Wheatus' cover of A Little Respect, only your not left feeling as though the chic indie kids would sneer at you for liking it. The Way We Live has a real Belle & Sebastian feel about it, something augmented by the addition of a glockenspiel. With Fear Heart Shaped Circles begin to demonstrate their musical dexterity. Opening with Godspeed You Black Emperor-esque atmospherics it glides into opaque, echoey, vocals and a melody that could have leapt right out of Fleet Foxes' debut album. There follows the instrumental, and ghostly vocal decorated, The Vineyard, which skilfully builds into the closing track, Happy Man. I must confess, Happy Man was the only song where I felt initial uncertainty. The vocals seemed strained and the chord sequence a little simplistic. But then it's lovely bridge kicked in, followed by the return of the glockenspiel, and I was hooked. It closes Evelyn's Vineyard by breaking into the sort of distortion so beloved by Teenage Fanclub. If you remember the days when the mornings were frosty, when the one you secretly longed for didn't know you existed, and all you listened to were The Smiths then Heart Shaped Circles could reawaken your love of indie-pop (personally it's an affair that endures to this day). If not, then there's a hole in your soul where your seventeen-year-old selve's heartache should be.
---
Alice Sage: The bastard child of Feargal Sharkey, The Cure and a tambourine, this is not good music. The quality of the recordings were so bad that most higher notes were lost in static. The singer's voice is grating to the point of aural violence. At first it clashes and jarrs but, apart from the vocals, their sounds are beautiful – especially the weird, electronic warbles and trickley guitars. If you can't be perfect, I say, be interesting – and this mesh of post-Stone Roses trippy weirdness is definitely interesting. I'd listen to these guys again – if only for the instant internal transportation to a muddy, starry field in Devon, surrounded by tie-dye and Es.
---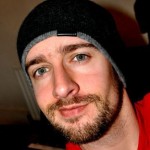 Chris Gent: Heart Shaped Circles tell us a story in the opening track Evelyn on their EP Evelyn's Vineyard. It's a story of mundane jobs, friends and youth, a feathery alternative pop offering that led me to pigeon hole the EP as that of a lightweight Frank Turner or Newton Faulkner singing with a voice verging on Damon Albarn when not in full swing. This would however do disservice to an artist who is clearly in the 'experimental' phase of his development. The Way We Live is a pleasingly light number that trips merrily between acoustic and electric guitars, glockenspiel and xylophone whilst Fear is an eerie acoustic track that wouldn't be out of place as an interlude to The Antlers recent masterpiece Hospice. The Vineyard marks a move towards Scandinavian cool such as Sigur Ros or Trentemoller whilst Happy Man has the rough edges of a nod towards post punk and The Fall. All in all Evelyn's Vineyard is a schizophrenic mishmash from an artist who has either yet to find a style or is happier to skip between genres. There is much to praise in the ability to produce such a varied offering but it begs the question of what could be achieved if focus was given to one style and sustained throughout.
Check out Heart Shaped Circles for yourselves here.
Photo by Stew Capper.