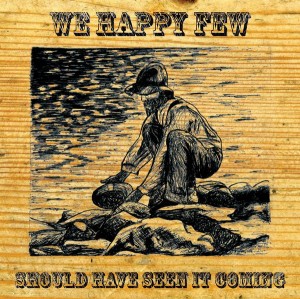 They're being slightly disingenuous with a name like We Happy Few. Because this London band deal in the blues. Our panel went in to see if they could still manage to come away with a smile on their face.
---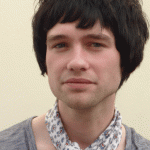 Damien Girling: I feel obliged to issue a disclaimer before I venture to deeply into the work of London's We Happy Few. Blues rock has never been a genre I've had much affection for. It's to often been the victim of self-posturing or a lack of edge, leaving it devoid of swagger, the very quality that it hopes to convey above all others. Thankfully We Happy Few are a happy exception to this. Their music is sexual, filthy in places, raucous and would decorate the jukebox at any bar during an evening of epic drinking. In short, it's what the dilettantes hate and is what the Kings of Leon would like to be, a bunch of guys who live the rock 'n' roll lifestyle and haven't just read about it in books. Each song is also underpinned with a strong pop sensibility and real sense of fun. With Trouble Tonight they manage to take the essence of Garbage's miserablist classic Stupid Girl and make it a sing-along bar song. California conjures up images of driving openshirted, hair flaying in the wind, the sun bouncing off your sunglasses and your Stetson keeping the heat at bay through the desert. My personal favourite is Sittin' Pretty, which is like the Stooges, Rolling Stones and Primal Scream trying to out-drink each other whilst they fight for each others guitars. A band I would really enjoy seeing live and who would really enjoy being seen live.
---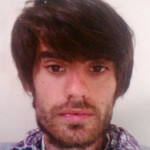 Louis Gilbert: Out on the Delta, the blues rose out from the voices of Son House, Charlie Patton and Robert Johnson. From cigar box guitars, we got tales of woe's of many a troubled mind. Now we have a band called We happy few who are carrying on this tradition with slide guitars, banjos and double bass. They follow the strong linear lines of the original blues men, with the mix of drugs, satisfaction and railroads. The singer sings like a more confident Tom Waits and the instrumentation ticks all of the boxes that makes the blues blue. Low Down Track is my favorite as it recalls the desolation of those Mississippi plains.
---
Alice Sage: The guitar is the selling point here. Comparable to Ry Cooder's bluesy, slidey, instrumental tracks, or John Fahey's simpler ditties. I'm not totally sure what the rest of the band are doing, however. The singer can barely hold his breath, let alone sing. Some of the tracks stand out for their depth, with the occasional dusty harmony thrown in, while there is also some real grit. However, much of it seems criminally unconvincing and you begin to feel like it's a Randy Newman spoof. Their cover of John Henry made me feel angry. I wouldn't dismiss these guys completely – but I'd give the singer a tambourine and tell him to get off the stage.
Check out We Happy Few for yourselves here.