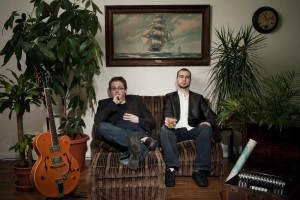 Ben Keeler and the 500 Club have been steadily making a name for themselves in their hometown of Chicago over the past few months and with their debut album Water, Water now finished, they're looking to expand their horizons. The New Bands Panel is always willing to help out, so what did we find?
---

Mary Machin: Passion is key when it comes to music, and Ben Keeler has it in bags. This passion allows him to infuse his material with creepiness, anger and forlornness, in separate instances of course. Water, Water is one such example of the passion that Keeler's music is enveloped in. Utilising the off-kilter appeal of violins in the same breath as crashing cymbals and growling vocals, the track is turned into a ditty with a difference. Keeler's songs will more often than not peak towards their middle or end in a tumultuous clash of sounds. For instance, In a Limo might seem like a relaxing notion, but Keeler has other things in mind, and not even halfway through, the song explodes in a flash of strained vocals and impassioned instrumentation. Easily accessible and blatantly experienced in the ways of life, it's clear Keeler is the epitome of a modern songsmith. If dangerous tales of love and loss are what you're looking for, Ben Keeler is your chap.
---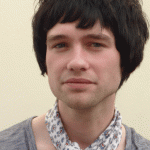 Damien Girling: Blind Melon were one of the most criminally underrated bands to emerge from American alternative rock in the early 90's. They had the gloriously catchy distorted chords and melancholic melodies of their peers, but what made them unique was their willingness to combine these elements with mournful soul hooks. The myspace of Ben Keeler and the 500 Club accurately describes the band's music as a combination of '60's soul and 90's alternative rock'. In doing so they are perhaps the first band to adopt the musical formula that was lost with the death of singer Shannon Hoon. Ben Keeler and the 500 Club are however very much their own band. There's a grittier edge to their music, like a rugged Texan who's spent his entire adult life on the edge of a barstool, beer in one hand Marlboro between the fore and index fingers of his other hand, Tom Waits is an apt influence for the band to reference. There are also some unexpected musical references paid. The horns on Water, Water could have been borrowed from Beirut and 'Neighbor' sounds like a jauntier version of Elliott Smith's Cupid's Trick. The more I listen to their music the more I'm drawn into it and I sense that they are a group with the imagination to continue evolving their sound. Ben Keeler and the 500 Club are a braver band than the majority of their peers in the alternative rock scene. Let's just hope they don't go the way of Blind Melon and expire just at the point when eternity awaits.
---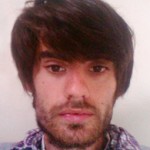 Louis Gilbert: American group Ben Keeler and The 500 club have a big sound and I mean in a theatrical dynamic way, reminiscent of Army-era Ben Folds Five. There are a variety of influences, some bluegrass touches, as well as similarity to gospel-era Sam Cooke. That early 50's Sun studio sound is also shown in the recordings. The songs are immediate and full of pop hooks with punchy big choruses.
Check out Ben Keeler & The 500 Club for yourselves here. The self-released album Water, Water is out now.