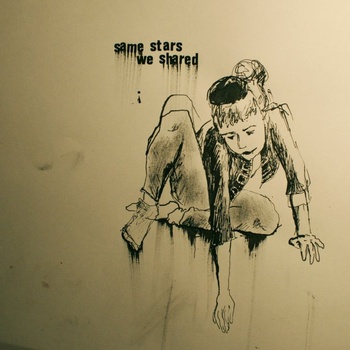 From Gent, Belgium come Amatorski with a subtle sound. Their debut mini-album was met with much acclaim back home, so how did the panel find it?
---
Ben Sunderland: With a smoothed air of sleepy comfort, Amatorski deliver a settled incarnation of acoustic dream-folk with accented jazz influences. Quite the peppering of vague adjectives describing adjectives then. But only as a result of this being the easiest way to convey what this Belgian four-piece create. Minimally played instruments and softly-uttered vocals are the order of the day here which in the right mood can set you wandering off down a leafy lane of country wonder. Just don't forget to wake up and come back home again. Worth preparing your Amatorski walking gear just in case though.
---
: A very atmospheric, lyrically sad band that make perfect too-many-whiskies weep-along music. The stand out track for me is Come Home, with it slow, sweeping and creaky sounds covered with slightly raspy, sad vocals. Almost distorted violins hover over creepy humming choruses – so sweet it's almost scary. The King is genuinely lovely and sweet, without a hint of darkness but a great weight of melancholy, while the title track of the EP – Same Stars We Shared has a vocal delicacy that balances perfectly with dark piano sounds and shuffling snare-and-brush drums. If you liked where Karen O was going with Where The Wild Things Are then you will enjoy this, though don't expect too much energy – it's atmosphere more than experience you will get from this band.
---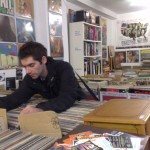 Ian Parker: Sinking into Amatorski's music is like drifting off into a dreamlike scape. Everything is slightly blurry around the edges, and nothing is happening too quickly, but you'll get carried along into a rather pleasant land. The mood is melancholy, but there is nothing depressing here, but instead spacious, relaxing sounds. The influence of Sigur Ros and a touch of Portishead can be heard on tracks from their new mini-album, but Amatorski clearly have plenty of ideas of their own.
Check out Amatorski for yourself at their website here.