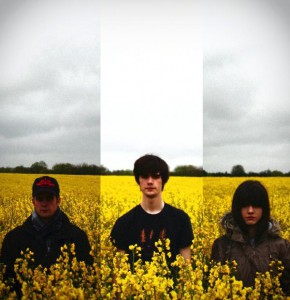 Three folks from just outside of Norfolk have fused together a variety of sounds to create what they call 'raga rock'. With an EP just around the corner in September, it was time for the panel to give it a listen.
---
Alice Sage: Apparently this is 'raga rock'. No idea where that idea came from, because to me it has a polished sound with pleasant lyrics. It's easy to have on in the background – so pretty and listenable, though the singer's voice is more grating than perhaps it should be. There are lots of glittery, twinkly sounds – twiddly guitar and (unconvincing) wobbly warbling. Sweetheart begins well, with dulled, hefty drumming, but some unnecessary cymbal crashes and dull lyrics spoil it towards the end. Their myspace also features a live track, Songs For Growing Old, which is far more promising: energetic, unselfconscious with a more Rufus Wainwright-esque vocal style that suits the singer better. Someone does need to remove the drummer, however, if only to kill those flipping cymbals.
---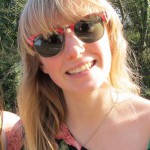 Anna Mellor: Norwich-based Takeda mix a wide range of influences to create something quite unique and quite lovely. Their sound mixes traditional folk, world and more alternative influences and they have also recently been supported by BBC Introducing. The three piece have a few recordings on there myspace, the strongest maybe being Sweetheart which reminds me of the progressive rock influences on the second Noah and the Whale album. The live track Songs for Growing Old shows a rockier influence, particularly with the heavy cymbal at the end. A nice beginning for Tadeka, and hopefully there is more to come from them.
---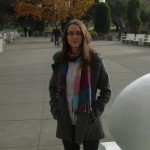 Alice Knapp: Takeda's understated guitar, strings and symbol-heavy drumbeats come together into rounded indie-folk songs. A Million Years slowly develops from a simple, careful melody into one repeated guitar line. As the drums and strings build up in the background, it becomes very psych-folky, part Beatles part Banhart, breaking down the stricter structure of the rest of the song. There are comparisons here with fellow Norwich chap and Dust Bowl label mate Adelaide's Cape, but certainly some interesting differences too. The vocals aren't particularly technical, yet have that appealing earnestness from American anti-folk, as well as hinting at British pop and folk
ballads.
---
Check out Takeda for yourselves on their myspace page here and look out for the EP Hufsa on Dustbowl Records on September 6.