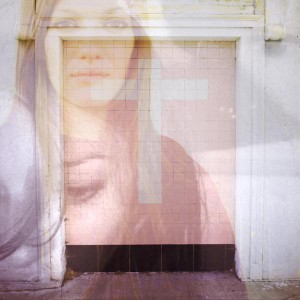 Okay, if you're in a good mood, and you don't want it spoilt, back away now. This one is not for you, at least not today. California may be a land of sunshine, but not much of it seems to be getting through to Los Angeles' decidedly downbeat HT Heartache. Our panel cut through the gloom to see what they could find within.
---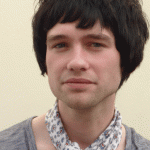 Damien Girling: The name says it all, HT 'Heartache'. This is heart rendering and beautifully delicate folk. The music is often composed of an acoustic guitar, playing simple and mid-tempo chords, and fuzzy distortion, added to augment the melancholic tones. The music though is really secondary to the real instrument here, the fantastic vocals. HT Heartache's is a voice which silences a room, and leaves everyone standing in awe, as it reaches inside the very depths of your soul, the sort that made artists such as Hope Sandoval and Cat Power cult figures. As I listen I am reminded of artists such as Grouper, Mazzy Star and Beth Gibbons and, personally, that can only be a good thing. If I were to have one criticism it would be that there is a lack of variety in the music. However the sheer strength of the vocals though mean that, for now, this is a little inconsequential. A voice to listen out for.
---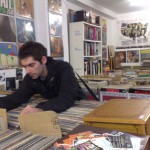 Ian Parker: HT Heartache is appropriately named. A lot of these tracks hurt. HT (no, she won't tell us her real name) says she has "always loved depressing music", and you can tell. Her haunting vocals and subtle tunes are so delicate they could almost pass you by, but stop and listen and you will be richly rewarded. With a beautiful voice that has been compared to Margo Timmins of the Cowboy Junkies and a songwriting style that draws on country and blues, HT has created some wonderful sounds.
---
Alice Sage: Unfortunately, HT's sound is a little like a downbeat break rather than creating songs in their own right. The music never quite gets going. I would say this is a little like Death in Vegas' Dirge but without the sense of building towards something. But if you like simmering atmosphere, unintelligible drawl and dark melodrama you will like this lady. She has a sultry, well-developed voice and her metal-strung guitar-sounds suit her style. It's just all a bit samey and Buffy-soundtracky for me. Tear For The Ages, though slow to the point of frustrating, is my standout track. John is the most classically country, sounding like a Wrecking Ball-era Emmylou Harris. Only not as good.
---
Check out HT Heartache for yourself at her myspace page here.