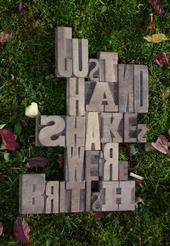 Right off the bat, we can say about this Leeds four-piece that they have the best name of any act the New Bands Panel has yet listened to. But do they have the tunes to match? The panel dives in…
---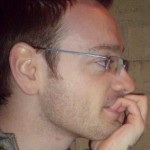 Ali Mason: I like Just Handshakes (We're British). I like their jaunty tunes. I like their deceptively complex songs, which often go off in surprising directions. I also like the fact that Clara's sugary sweet vocals, which sound like they've been imported from a children's TV programme, seem to belong to a different band entirely. If this sounds like a criticism, it isn't meant to – it makes for an engaging sound – but it is perhaps a warning. The best moments, like single Brass Knuckles, come when the band's backing vocals contrast with and complement Clara's voice, adding more texture to their music. It's a thoroughly lovely sound, but a fragile one – and I hope they continue to handle it with care.
---
Alice Sage: These guys sport what is definitely my favourite name so far, a stunningly 90s smile-inducing indie-pop sound, top quality musicians and a fab female vocalist. She creates a laid back sharpish edge to compliment the sunniness of the band's big sound. The lyrics largely eluded me (thanks, whispy-voiced lady!) but what I could catch sounded clean, simple, silly and fun. The jolliness and sweetness might grate after a while, but that's a personal choice that I can't make for you. Brass Knuckles is my favourite track, Hold Your Beath is the most fun. Plus they get personal brownie points for having an ace female drummer. Their myspace lists many reviews comparing them to Sky Larkin. I've seen Sky Larkin and don't remember them – so I'm guessing these guys are better.
---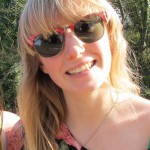 Anna Mellor: Leeds-based Just Handshakes (We're British) are described by Rough Trade as 'Officially one of the best UK indie pop bands around', quite a start for this female fronted four-piece. Their song on there myspace are all quite catchy and Clara's voice very sweetly accompanies the sunshine pop backing, giving quite a pleasant and easy to listen to result. All their CDs come in handmade packaging, another lovely touch. Overall, highly recommended!
---
Check out Just Handshakes (We're British) on their myspace page here.