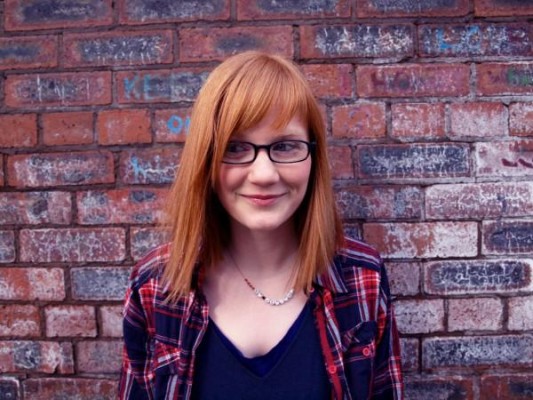 Devonshire lass Rosie Jones and her band The Mystery Machine have released two lovely EPs, supported Johnny Flynn and been praised by Paul McCartney – the panel stepped up to check the hype…
---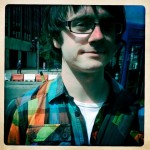 Tom Moyser: I don't think the word twee quite covers the cow and cupcake imagery of Rosie Jones and her band The Mystery Machine. Even the colour blue looks twee when it comes within a mile of her work – and it certainly won't clash in the slightest with the russets of the For Folk's Sake banner under which these reviews all appear. She can sing, the band can play and the songs are good, as far as they go. The trouble is this stuff is largely imitative – there's no revelation, no re-evaluation of genre – just a few songsthat have fallen lightly onto the country-pop safety net. There are even very particular conceits such as the comparison between the humdrum of England and dreams of Tennessee – on a track called Tennessee – which other work, in this case Frank Turner's early acoustic effort Nashville Tennessee, should have precluded. But then, not all music that's in one's comfort zone is necessarily bad, and you could do a lot worse than Rosie Jones.
---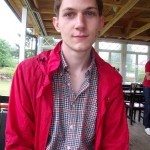 Chris Belson: The first thing that struck me is how purposefully Rosie sings her lyrics. There's a healthy joyful confidence that seeps from her songs and she's a good lyricist, so it is justified. They speak for themselves at the beginning of many of the tracks – which start with just her and a guitar or mandolin and are then joined some way through by the driving gusto of her band The Mystery Machine. This almost feels as if she's picked up by a gust of happy wind mid-song or as though she kicks the barn door open and leads us into the full extent of herself. There's a lot of relaxed skill in the musicianship and production of her recent, Greatest Hits E.P. You get the impression that she's a highly thought of staple in her home county of Devon and you can easily believe that all of the songs on this record are indeed loved hits there. It's a place where I can easily imagine her being very infectious and welcomed like the sun. I can also imagine it easily spreading and wish it all the best in doing so.
---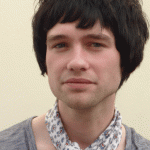 Damien Girling: "West London folk scenesters" Mumford and Sons have been known to perform in barns. Having grown up in "a field in Devon", one might imagine that Rosie Jones music had been born in one. However, despite sharing the Sons' keen sense for a folk driven, banjo augmented, hook, Jones music is most clearly defined by her mordant and witty lyrics. She then decorates her songs with the occasional twinkling instrumentation, which provides a fine contrast to her lyrics. Jones has frequently 'Tweeted' her affection for Harry Potter and perhaps soon fans will be queuing to listen to her enchanting songs.

You can listen to Rosie Jones for yourself here