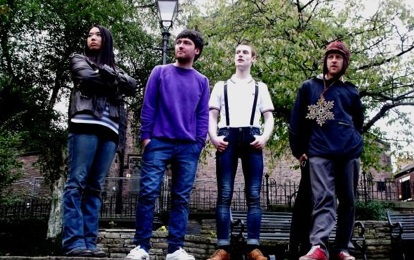 Japanese-influenced trio Glass Ankle are named after band mastermind Greg Jackson's football injuries.  Their debut EP If You've Been There is available now, as is new single Kyo Wa Ii Hi – which means 'Today is a good day' and comes with a self-assembly origami sleeve!
---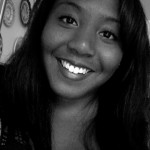 Nicole Ocran: This Manchester foursome boasts a "slightly off-kilter" twee sound with a sprinkle of Japanese influences. Greg Jackson, lead vocalist of Glass Ankle lived in Japan teaching EFL for about a year and was obviously inspired. Here you'll find dangerously catchy rhythms and an infectious lyrical narrative. Jackson has an almost childlike way of singing: unassuming and full of amazement. After listening to Kyo wa ii hi and If You've Been There, I felt like I'd been on a sojourn through Japan alongside Jackson—far from home, in awe of the sights, and slowly but surely making sweet memories.
---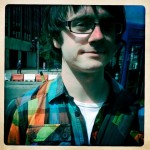 Thomas Moyser: Glass Ankle are a band of proper artistic pretentions. Often channelling 13-era Blur and other lightly experimental pop, their music uses frequent repetition, oozing acoustic guitar and base that throbs just on the edge of perception, like the pulse in your neck. It's all more than listenable, and usually very interesting. They're at their best when they drive out of their comfort zone – on tracks like The Gokiburi Song– and it all speaks of a general ambition to really push this type of acoustic pop music further. Wherever they're trying to push it, they're not quite there yet – but there are more than a few good ideas here that could propel them forward. Well worth a listen.
---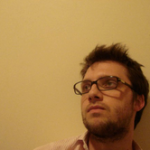 James Robinson: In light of Glass Ankle's USP I'm submitting this review in the form of a haiku, I hope that's okay.
Sweet whimsical sounds
Japan meets northern England
Indie kids spellbound
Listen to Glass Ankle for yourself here