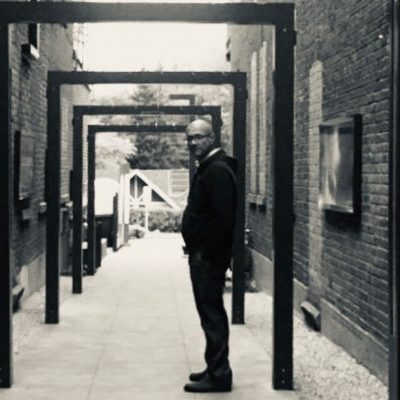 When country music changed, so did Stan "Seneko" Olshefski. While folksy Americana still stands as part of the root of Seneko's work, the Connecticut singer-songwriter has since incorporated elements of striking power pop and jangling rock'n'roll into the fold. His new album, Soul Numbers, accentuates his shift further into this lane, accentuating textured, authentic rock with a gospel-tinged fire.
In light of his 2019 release and ongoing musical works, Seneko sat down with us to take part in our ongoing 'FFS 5' interview series.
Please tell us a bit about yourself. Where are you from and how did you get started in music? Any defining moments along the path to present day?
My name is Stan Olshefski but my moniker is Seneko. My real name just isn't Rock & Roll plus I like the mystery. I've always been a writer – journalism, fiction, screenplays – but I landed in songwriting when I was in a college Rockabilly band. In the 90s and  2000s I wrote, demoed and pitched Country songs and signed a few tunes with a publisher in Australia resulting in a cut. But Country changed and I just hated most of it plus my heart has always been in rock so I decided in 2015 to write, sing and record rock songs. That was 3 EPs ago.
As an artist, how do you define success?
Success for me is getting my music heard by as many people as possible, keep building a fan base and have tunes licensed to support the project.
What do you find to be your greatest struggle when it comes to the music business?
My biggest challenge is making enough money to record and promote. Seneko is a studio project so income comes from streaming and licensing.
What do you think is the most realistic goal you can achieve as an artist? What do you hope to achieve?
Continuing to write, record and release music, make cool videos, maybe do some vinyl.
Outside of music, what do you like to do that you feel contributes to the creativity that you tap into for your music?
I read a ton of books, mostly novels –  serious fiction, page turner's, bios, history, everything. And movies – Indies and commercial. I always have a book going and see a couple movies a week. Love the movie theater experience but stream too.
Words by: Jonathan Frahm