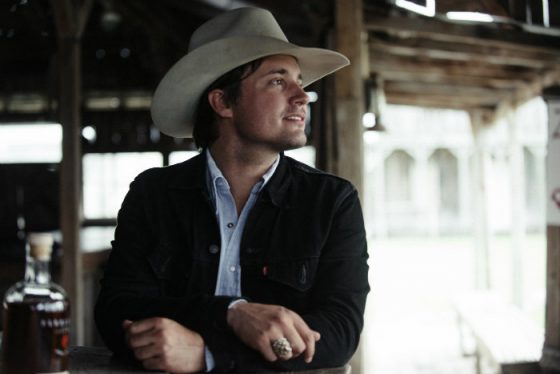 For Folk's Sake recently had the opportunity to catch up with rising western artist Ross Cooper. This interview succeeds the recent release of Cooper's excellent I Rode the Wild Horses on 9 March, which he initially successfully crowdfunded via Kickstarter. As it turns out, Cooper is just as much of a compelling person as his darker mixture of country, folk, and rock music is. Take a seat and let your eyes rejoice as we delve into the development of Cooper's songs, his upbringing, how he defines success, and even what he does in his time outside of the whole music thing.
Please tell us about yourself: the type of music you play, where you are from, and how you got started?
I'm from Lubbock, TX.  I got started playing sitting on my mom's piano bench and watching her play. She taught me a few things, and I took lessons. It wasn't much later that I just wanted to play guitar.
As far as the music I play goes, I tell folks it's Alternative Western…I know that doesn't clear it up much.  But for the songs that are a little more rocking, they're probably going to be in a minor key and they might be shuffles. I've always gravitated toward darker sounding stuff, and I think my music reflects that. On the rock side I love bands like Calexico and Tom Waits, and on the songwriter side I love Guy Clark, Ryan Adams, etc. In my head, it all sounds like where I'm from.
How do you define success?
That's a tricky question.  For me, success as an artist would allow me to support a family on about 20 acres of land outside of town, have a few horses, and only come to town when I had to. So I'd define success by being able to support a family completely through music. Also, by selling out the Ryman Auditorium for a few nights in a row.
What do you find to be your greatest struggle when it comes to the music business?
It changes every day, but I'd say for most artists like me there's always a struggle with giving an audience a reason to care. It's not enough being a good singer-songwriter anymore because there's so much music out there that's great. You have to be constantly working and constantly moving.
What do you think is the most realistic goal you can achieve as an artist/band? What do you hope to achieve?
I think the most realistic goal is to build.  Going out and playing a market then coming back six weeks later and doing it again.  Building fans by working.  That's the goal for the year, is to build as many fans as possible.  To have a reason to get back in the studio and make more music.
Outside of music, what do you like to do that you feel contributes to the creativity that you tap into for your music?
I cook and build knives. I try to learn how to cook as many different types of food as I can. I like that it can be fast-paced; it's a lot of thinking without thinking. I got into knife-building about a year ago, and it's a blast.  Every knife I've built has been different in some way. I haven't gotten into shaping my own blades yet, but I'm getting there.
Words by: Jonathan Frahm (@jfrahm_)
Photo: Jody Domingue