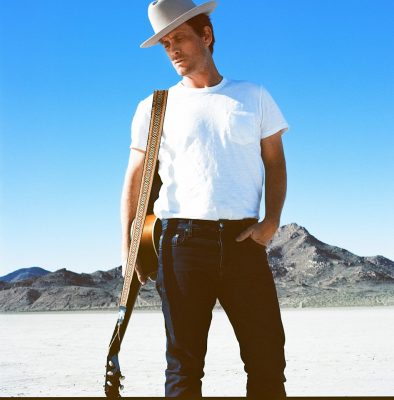 Sir Canyon's Noah Lamberth is an innovator. Yet, whenever he's successfully blending genres, influences, and ideas, into his next psychedelic country fête, he makes it look oh-so-easy. The masterful singer-songwriter wasn't always intent on producing the newfound windswept sound that he has on his latest project, but we here at For Folk's Sake sure are glad that he did. We sat down with Lamberth for a quick Q&A regarding Sir Canyon and a little more about himself in the process.
Tell us a little bit about yourself and your background in music?
I'm from Riverside, California, which is about an hour (without traffic) from Los Angeles. I had a late start in music; I always loved it but was really into sports in high school and even played soccer in college. While in college, my friend needed a bass player for his band. I wanted to be in the band so I started playing bass every day for hours to get good enough to play with them. After a few years, I left that band and started a country band called Hank Floyd, which had some success on local radio and opening for a number very well know country artists. I switched to playing guitar and singing, and never looked back.
As an artist, how do you define success?
Success doesn't always mean dollars and cents. It could be as simple as making a great record and knowing you're playing good music with people you like to hang with. Hopefully, you can gain an audience and connect with them in a way where you can make a living out of it, but that's rarely the case.
What do you find to be your greatest struggle when it comes to the music business?
Probably wanting to be artistically credible and have a pop sensibility where you're saying something universally relatable while monetizing it at the same time! Most of the music with authentic heart and soul doesn't sell very much while the pop fluff flies off the shelves.
What do you think is the most realistic goal you can achieve as a band?
If you're recording great songs and records it's hard to go wrong. All I can do is put my best foot forward and let the chips fall where they may. I'm hoping to really connect with an audience, make some cool videos, play some shows, sell some records. Dominate the Mexican, Surf, Country genre we created ;)
What do you do in your spare time when not focusing on music?
I've made several documentary films, so that helps me see songs visually. It's not only an audible thing for me–it's very visual. I also travel a lot, so I'm constantly being inspired by my changing surroundings. A good letdown or breakup can help, too!
Words by: Jonathan Frahm (@jfrahm_)
Photo courtesy of Noah Lamberth