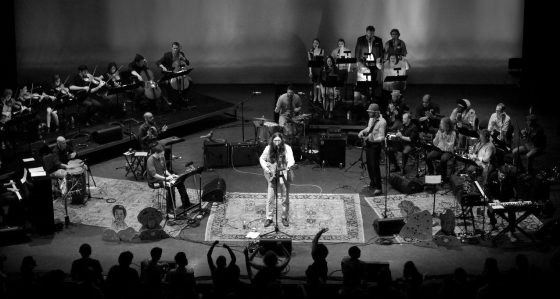 When Matthew E. White and his cohorts founded Spacebomb Records six years ago they had a vision but no roadmap – or at least not an up-to-date one. The concept was old-fashioned – a studio and record label that came with its own house band and, though not a uniform sound by any means, certainly a house style. Perceived wisdom told them this was an idea whose time had passed – what had worked for Stax and Motown and so many others half a century ago could not work in the modern day, when anyone with the right software on their laptop can record a decent-sounding album in their bedroom. The people at Spacebomb knew better.
"It was never about nostalgia," White told For Folk's Sake. "We're not interested in recreating something. It's an idea that works. It allows music to be made at a high-level. It increases creativity to make music together."
With love and craft they have built a label which now reads as a stamp of quality on the spine of every record they release. White's own debut solo album, Big Inner, was recorded primarily as an advertisement for what the studio could do, but wound up on any best-of list worth reading at the end of 2012. All it was doing was setting the tone. Outstanding records from the likes of Natalie Prass and Howard Ivans have followed on the label, while the studio has opened its doors to the Waterboys, Slow Club, Foxygen and more who wanted to have the lush Spacebomb sound on their records.
This is the work they will show off at the Spacebomb Revue at the Barbican on October 6, when White and the house band will be joined on stage by Karl Blau, Natalie Prass, Slow Club, Mike Scott, Foxygen, Charlie Fink and more.
"It's gone really well, better in some ways than we expected," co-owner and studio arranger Trey Pollard said of the Spacebomb project. "It's become much broader than we originally thought in the things we've been able to do. The Revue is a nice way of looking at the broad strokes of what we've done."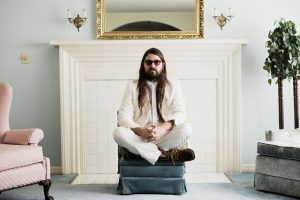 What Spacebomb have done in their six years of existence is pump out some damn fine records. Comparisons with the old house band model of the great 60s labels is easy – or even with other modern-day outlets like Daptone – but Spacebomb is proudly different. You only need to look at the list of artists to call the label home, from the funk stylings of Ivans to the quirky folk of Prass to the unique madness of Grandma Sparrow – or at the line-up for October's Revue. There are no limitations on genre or style when it comes to recording here – the only requirement is an open mind.
"Everything depends project-by-project, but it only really works if someone is looking for a collaborator," White said. "Spacebomb is a collaborator. We can be a light collaborator or a very heavy-handed one. We can bring a lot to the table like we did with Natalie (Prass) where we played on it, engineered it, arranged it, everything from soup to nuts. Or with Foxygen Trey wrote the arrangements but we didn't have anything to do with the tracking of the band. It totally depends on the artist and what they want to do with their music."
As the man in charge of Spacebomb's signature arrangements, Pollard is at the forefront of understanding and delivering what each artist wants from working with them.
"The thing they all have in common is they have a little bit of room, they're open to having some input from other people and maybe some room in the music," he said. "Bedouin, which is the most recent thing Spacebomb put out, it's really good folk playing, really good singing, but musically how does it compare with Foxygen? What they share is a willingness and openness musically to explore ideas."
Each album that has been recorded in the Spacebomb studios has been different – some radically so – yet the same fingerprints are all over everything they do. The reasons for that will all be on stage at the Barbican.
"The house band idea is a really good idea, but it doesn't work on its own," White said. "It take people who can play well, communicate well, and work better as a group. It is a unique thing and the people who are going to be on stage is an echo of that. What makes this work is the idea coupled with people who can bring it to life."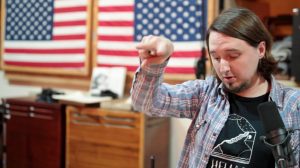 The Spacebomb project has from day one been deeply rooted in Richmond, drawing on local artists and talent and showing off the city to the outside world. A significant number of the staff at the label, and the regular cast of local musicians who contribute, came through the renowned music school at the Virginia Commonwealth University. Whether or not the music they produce is distinctly 'Southern' in character is open to debate, but there is no question they are a part of the region. And given events in nearby Charlottesville – where violence erupted around a gathering of white supremacist groups protesting against the removal of Confederate symbols last month – White sees another role for his label, both at home and when they travel abroad.
"I think in a broad sense, or maybe more in a specific sense, you can do some lobbying, you can be involved publicly showing where your support lies, that's certainly important and I like to think we do that," said White, who used his own Twitter account to speak out against the alt-right groups behind the Charlottesville violence.
For the record my Virginia doesnt look like this at all. Its not perfect but I see openess, understanding, conversation, diversity, & love

— Matthew E. White (@matthewewhite) August 13, 2017
"With Charlottesville, that's 45 minutes away, a town Trey and I are pretty familiar with and it becomes such an international moment, so there is some value just in being in front of people, letting them know where you're from and them being able to ask you questions about it and understand it. I can't say we haven't seen it but it's not around me all the time, it's not like the Klan is on the street corner, but on the other hand you can't deny it, you can't say it's not blatantly part of the country, it's just a lot less latent."
The old gods have spoken pic.twitter.com/zb686RmXGc

— Matthew E. White (@matthewewhite) August 19, 2017
Pollard was out of the country at the time of the violence in Charlottesville and got a reminder of how the area can be viewed from outside. Virginia is not in the Deep South, but Richmond was the capital of the Confederacy and Charlottesville was a stark reminder of the long and often ugly legacy the Civil War has left.
"It's hard for me to think in a weird way I live in the South," Pollard said. "We're kind of on the edge and you go to the Deep South and it's a different world. I was in another country when all that shit was happening. But it's a reminder you are in the South, it's a reminder that's how it is viewed. It was also a healthy reminder for me and the group that we're representing some good version of that and to let people know there's good things happening too."
The Revue will show off the tremendous work Spacebomb have done to date, but their ambitions are always snowballing into something bigger and bigger. White says the label has grown at roughly the trajectory he had hoped for, but if all goes to plan it will only accelerate from here.
"I'm pleased in what we've been able to do both artistically and on the business side, keeping afloat so from here we can do more. You want to be imaginative, courageous, pushing yourself artistically but it has to work on the back end so you can keep doing it. We've gone from all of us doing other things and having Spacebomb on the side to all doing Spacebomb and having other things on the side. It's been slow and calculated up to this point but we've got a lot of ground covered."
– The Spacebomb Revue ft. Matthew E White, Trey Pollard, Natalie Prass, Slow Club, Mike Scott (The Waterboys), Bedouine, Cocoon, Georgie, Foxygen, Karl Blau, Charlie Fink (Noah and the Whale) and Howard Ivans (The Rosebuds) – The Barbican, London – October 6. For tickets click here