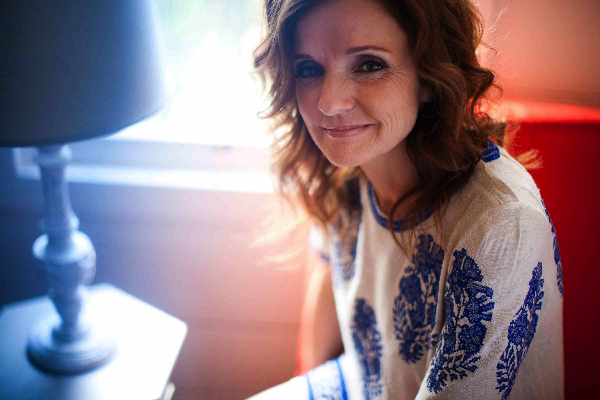 With such a sophisticated and varied back catalogue, Patty Griffin sounds like she's been writing and performing her whole life.  In fact, she only begun her career as an artist in the early nineties, recording her heartfelt, country-tinged debut, Living With Ghosts, in 1996. Now forty-nine, Griffin counts a rock album, Flaming Red, and a gospel record, Downtown Church, in her extensive repertoire and has collaborated with a raft of country, soul and folk legends.
Like many great artists, Griffin's journey has been winding and even arduous, and encompasses that most elusive of things, the 'lost album'. Silver Bell was discarded by her record label in 2000 but released earlier this year by Universal, and has revealed itself to be a fascinating record – a mixture of the grungier sounds of Flaming Red with the country feel of much of Griffin's other work. The release of seventh studio album, American Kid – also this year – has prompted a surge of interest and a slew of new fans hitching themselves to Griffin's wagon. With a UK tour just completed, we thought it was high time to give Griffin the attention she so rightly deserves.
Silver Bell has been described as your lost album – could you talk us through its history and why it's being released now?
You'd have to ask Universal about why it's being released now, but it was made in 1999 and 2000 and it was the last record I made for A&M records. I got to [do it] at the very tail end of the great days of record companies, and then there was a beverage company that decided it would be a good idea to buy a record label and I ended up on a beverage company label and they decided to not put it out.
Do you still feel personally connected to the songs?
Some of them. At the time I was told it wasn't a very good record by the head of that label, and I think a part of me was susceptible and I believed that – and actually it's pretty good! I hadn't listened to it for a long time and there's a lot of things on there that make me cringe cos' I was a lot younger, but I'm proud of a lot of it too.
Did you re-write any of it?
No, it was just remixed by Glyn Johns. The production was already in place and he didn't add anything, he just eliminated and accentuated things.
American Kid was also out in the UK this year – do you feel that represents you better as an artist now or just differently?
I don't know what represents me as an artist, I just sort of do my thing and American Kid is more interesting to me to sing. I tried to bring some of these songs back to the stage from Silver Bell and found that I was having a really hard time getting behind them! But some of the songs from Silver Bell I've been doing all the way along – 'Top Of The World' I re-recorded.
Looking at the two albums, would you say that your influences and how you write has changed much over the years?
I think that the basic, fundamental place that it comes from is the same but I think I've sort of studied traditional music now… Silver Bell is coming out of me studying pop music for my youth and I just don't listen to pop music anymore!
Lots of your songs have been covered by other artists over the years. Has there ever been a cover that you really didn't like?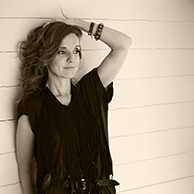 Yes!
Are you allowed to say which one?
No, I'm not going to say that one!
Which ones have been your favourites?
Solomon Burke did a cover of 'Up To The Mountain' on Nashville Records and Buddy Miller asked me to come in and sing on it, and he [Burke] did it in about three takes and in one of the takes I really felt like he was moved singing it…it was really a song for someone like Solomon to sing. So to be in the same room as him, that was really quite a moment for me.
You've also collaborated with lots of interesting people – have there been any highlights?
I think 'Ohio' on American Kid is quite beautiful. I had the song 'Ohio' and it just wouldn't settle down. I couldn't get it into a shape I was happy with and when I handed it over to Robert [Plant – Griffin's partner] he just took a couple of points and gave a few directions and it was finished! And then the harmonies came out the way they came out and I really loved singing that song and it sounded great, so I guess that's the highlight. I think getting to sing with Emmy [Emmylou Harris] on a few things too.
You've released a gospel album – did you grow up with that kind of music and does it still influence your work?
[laughs] I didn't grow up with gospel music, I grew up in a French Canadian town and we had some really dirgy Catholic songs and it wasn't until I was in my thirties that I started listening to the staple singers: Sister Rosetta, the Dixie Humming Birds…. But that was the extent of my experience of gospel music,  I didn't know much about it. I did it to really challenge my prejudice with the terminology of Christianity. In the US, the language of all of that has been confiscated by people that I don't think have the best interests of anyone at heart.
Do you mean fundamentalist Christians?
Yes. I really, really have some difficulty with that and I do have a problem with the patriarchal thing, but you know I also think that when you listen to black gospel music it's so grounded in some deep, deep soul, and it has a lot to offer and a lot of joy that it brings and stirs inside of you, it's built for that. It really is amazing – when I did the gospel music tour – it lit me up!
You've recently toured the UK – do you see any differences between British and American audiences? 
I think people listen more carefully over here, to the language, and in America there's heavy audience participation throughout and here I think people are a little more polite and  – it's nice!
 Silver Bell is out now on Universal; American Kid is out now on New West Records