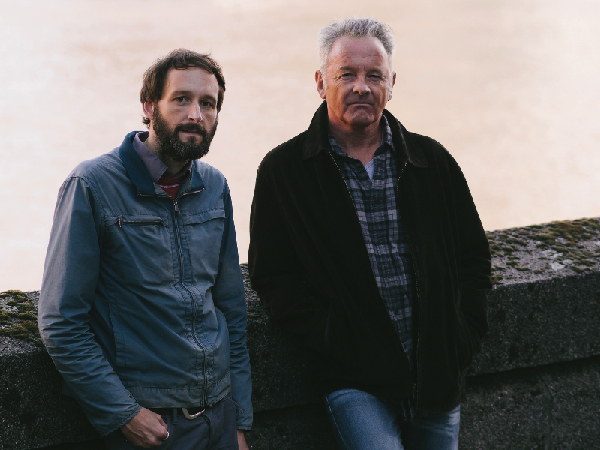 Your new album Hirta Songs – a collaboration with the poet Robin Robertson – is out on November 11th. Can you tell FFS a little bit about it?
The most recent release is going to come out on Stone Tape Records next month, and it's called Hirta Songs. It began as a collaboration with a friend of mine, a Scottish poet who lives in London called Robin Robertson. Robin became quite interested in the archipelago of St Kilda, an island which lies off the West coast of Scotland. He'd written a bunch of poems about St Kilda and we'd collaborated together in the past, so he asked if I'd be interested in turning these poems into songs.
How did the collaborative song-writing process work? Did Robin have input into the music as well as the words?
Robin had the poems and sent them to me, then I met with him in London. I already had some tunes in mind—I'd written some tunes and also adapted some from older Gaelic songs, because St Kilda was a Gaelic-speaking territory, so I wanted to use Gaelic as a source material, melodically. Some of the poems needed re-writing in order to be singable…we did that together, but the music is basically mine and the words are basically Robin's.
Did Gaelic have an influence on the words as well as the music?
In terms of the words I suppose Robin, as a Scottish artist, draws at times on traditional Scottish material, whether historic or whatever else. There's a rich folklore in Gaelic culture – look at a volume like Alexander Carmichael's Carmina Gadelica, a collection of hymns, incantations, prayers, curses and omens, which was collected in the late nineteenth century. A lot of that kind of material is a big part of Gaelic culture and that comes into some of the lyrics that Robin wrote. And musically, a few songs are based on older Gaelic songs—not necessarily songs from St Kilda – but I wanted to evoke this Gaelic song-world in the music that we made.
Comparing this new work with your previous albums, would you say that it's different at all? How do you think your song-writing process has changed over the years?
Well, this album is quite different because I normally write songs alone…I'll write the words, the tune and the guitar part by myself and then bring them to other musicians. And I suppose this album's different because it's taken a lot from Gaelic music particularly. When I started out making music and making records in the mid-nineties, there was always a folk influence—but it's become more researched and I'm a bit more knowledgeable now. The research is a bit more rigorous and thorough than it was when I started out. In a way, it's become more traditional—I'm interested in using traditional material as the basis for new stuff.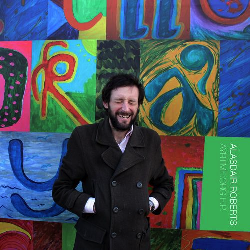 How has collaborating with other musicians developed your interest in folk music?
It's kind of always been there for me because my father was a folk musician, he was touring Germany in the seventies. I play with a lot of people, a lot of different musicians from different backgrounds, and you learn from everyone that you play with regardless of what kind of musical background they come from. For me, collaboration is very important because something becomes greater than the sum of its parts when it's working really well. I play a lot of solo gigs but I much prefer playing gigs with my friends—it's much more exciting and there are more variables, there's more risk, there's more chance of unexpected things happening.
Do you feel there's a difference between working with locals and working with, say, American artists—do they have a different approach?
I suppose they do, and at this point in musical history a lot of British music is heavily influenced by American music, unavoidably so. Every musician is different, but there seems to be something quite relaxed about North American musicians. They're quite easy-going, or they may have a bit more levity. This is a kind of generalisation—I don't know what it's based on, I'm just talking off the top of my head.
When you're on tour in America do you see a different kind of audience in comparison with the UK?
People react differently to the music over there. They might have different reasons for coming to check you out, and there's almost a sort of novelty factor, of these people from Scotland coming to America to play music. Some people probably come expecting Scottish folk music, which they may or may not get. Some people come because it's the only thing that's happening in town that night. Some people come because I work with an American record label, so people would know it from the Drag City angle. And I think maybe some people come because they feel a sense of identification with Scottish ancestry. 
A few years ago you took part in a residency at Aldeburgh, 'Revenge of the Folk Singers'. Given that it's the Benjamin Britten centenary this year, can you talk a bit about your interest in his work, or more generally about how opera and classical music have influenced your approach to writing?
I'm self-taught musically, and in terms of music history, so being on that residency was in itself an education for me about Britten's music. At the moment I'm trying to develop my own scores for a bunch of new songs—I'm interested in becoming more compositional with my music. I've got ten or eleven new songs that I'm working on at the moment and I'm trying to arrange them for a chamber ensemble or something.
How would that kind of thing translate live?
These kinds of things are dependent on finances. I'd love, for example, to score these new songs for a group of classically trained orchestral musicians—not necessarily a whole orchestra, but just a good string section, brass section and woodwind and so on. But it's expensive so I'm trying to figure out how I could do that. As a self-employed artist who's not really affiliated with an orchestra or any music school or anything, I'm sort of independent—which has advantages and drawbacks.
Have you got any other projects on the go this year, or anything planned for next year?
In November I'm going to be involved in what's been conceived as an 'anti-opera', at the Huddersfield Festival of Contemporary Music. It's with a writer and musician called David Toop, a musician called Sylvia Hallett, and a friend of mine called Luke Fowler who's a filmmaker and who also makes music. So that's on my mind at the moment, and then I'm going to Ireland, and I'm also working on these new songs.
words: Alice Knapp
Exclusive stream of new track, Farewell to Fowler
Hirta Songs is out on Stone Tape Recordings on November 11th. For details of live gigs go to info