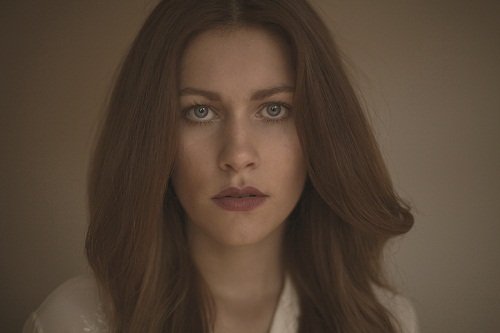 Farao may have only released one single so far but we're already smitten. 'Skin' is everything you'd expect from the burgeoning Scandi folk scene – alternately icy and warm, ever so slightly gothic and perfectly executed. And, as her show at The Great Escape back in May demonstrated, there's plenty more where that came from. We spoke to the new Norwegian on the block to find out where the inspiration for her expansive, sophisticated song-writing comes from.
Hello, please introduce yourself and your music to the uninitiated.
My name is Farao. I live in London, but I'm originally from a tiny village in the mountains of Southern Norway. I just released my debut single 'Skin', and I'm pretty excited about it.
Tell us a bit about your latest release.

'Skin' is the first single from my debut EP that's out after summer. I recorded the EP in Iceland with Mike Lindsay from Tunng in February, and had an absolutely amazing time there. I can't wait to show the
rest of the EP to you, I am very happy with it.
What was your best ever gig?

Do you mean best gig I've ever been to? I think my best ever gig must be Sigur Rós in Oslo Concert House in 2005. I was a major fan and it was the first I saw them live. I was on the first row with special fan club tickets (that's how obsessed I was) and it was one of the most overwhelming musical experiences of my life.
What's the worst thing about being a musician?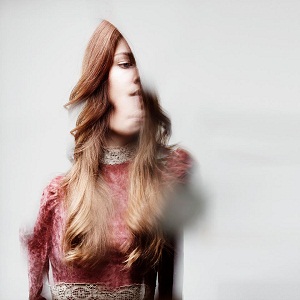 When people look down on you for not having a steady, well-paid job.
What inspires you?

Things that happen in my life. Relationships that I am in, friendly and romantic. Music and art in general. Nature.  Anything and everything really, but I most often write to handle negative emotions. If something upsets me I am more likely to write a song about it than I am if I am happy and everything is great.
If you won a billion pounds what would you do with it?

I would make sure my friends and family have enough money to follow their dreams.
Which of your songs is your favourite and why?

I think it must be 'Forces'. It's one of those songs that I don't feel like I actually wrote. It felt like the song already existed somewhere, and I just found it. Within an hour or two the song was there, finished. It was right after I got some very bad news, so I guess it was a way of handling that.
What are you plans for the future?

I'm gonna' continue to work towards making a living from my music. It looks like there will be loads of touring ahead, which is really fun, and I am gonna' spend the summer finishing the material for my debut album.
Finally, we're always looking to expand our musical horizons. Do you have any recommendations of bands or artists we should be looking out for?
Yes! This Norwegian girl called Emilie Nicolas. It's kind of electronic/James Blake-ish with absolutely incredible vocals. I think she's gonna' be big. She deserves it.