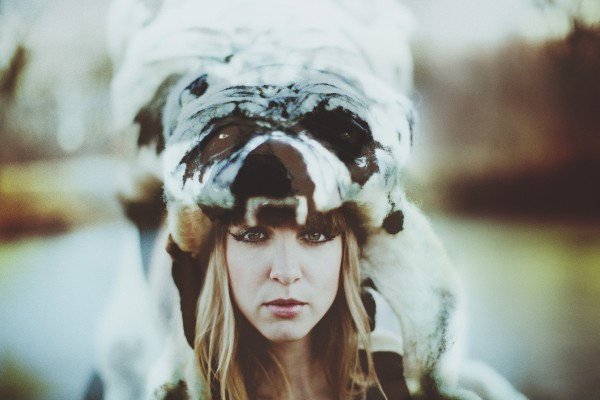 The Mynabirds' Laura Burhenn has a novel method of avoiding second-album syndrome: write it before you've written your debut.
So it was with Generals, technically the follow-up to 2010's What We Lose In The Fire We Gain In The Flood but also a record that in part pre-dates it.
"I started to write this album before I wrote the first one but it just wasn't working at the time," Burhenn said. Back then, the now Omaha-based Burhenn was living in Washington D.C. and politics dominate the record. It is her protest album, though it's not quite as simple as that.
"I'd been living in D.C. for 11 years, so I'd seen a lot of the protests against the war in Iraq and Afghanistan and everything else that went on post 9/11" she said.
"It was something I'd been meditating on for almost a decade, and then right before I moved away I was there for Obama's election. At the same time, there was an exhibition of Richard Avedon's Portraits of Power and I saw for the first time his photograph, 'Generals of the Daughters of the American Revolution'.
"It's a movement I'm supposedly eligible for because my great ancestors served with George Washington, but it got me thinking, 'What do modern revolutionaries look like?' It's an interesting time in our history because everything is divided into what is patriotic or what is anti-American, and it made me think about the Founding Fathers.
"It made me think we'd lost our way because we were no longer able to speak out about where we are in our history, so there was a mix of frustration and disappointment when I started to write the album. They are angry songs, protest songs, but I want to reimagine what a protest song was because I didn't just want it to be angry. The second half of the album is about redemption."
If Burhenn had gone ahead and finished Generals the first time around, it would not have sounded like the record we have today. Between making the two albums, Burhenn spent a year touring as part of Bright Eyes' backing band, soaking up a kaleidoscope of ideas and, after the positive reflection What We Lose… earned, having the confidence to use them when she got back.
"I wanted to start in a place where I was comfortable on the first album, and I was confident playing guitar or keyboards and singing," she said. "But then I spent a year on the road touring with Bright Eyes, using a lot of synths and chimes and the whole gambit. They can sing an acoustic song that is heartbreaking and beautiful or they can step out and do something totally different, and it is very freeing when you're singing about freedom so I felt I wanted to try that.
"When you're on tour with someone else, playing their music for a year, it's good to get outside of your own songwriting process. You can start reimagining what music can be, so it's definitely inspiring to be on tour with Bright Eyes for a year."
And that change is certainly evident. The sepia tones of the Mynabirds' debut are a distant memory on this new record, instead full of electronic beats and handclaps, a combative older sibling to its sweeter, more innocent forerunner.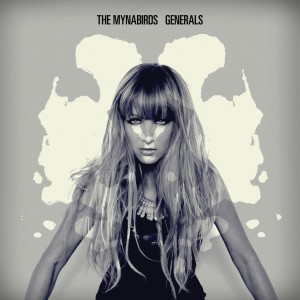 "I think when I write, I don't tend to do concept records, but I have a hard time throwing a bunch of songs together haphazardly," Burhenn said. "The last record was about loss and recovery and framed in a sort of Zen, Buddhist way. With this new album I really wanted to write about revolution, progress and protest. The first one was like a comfortable old friend because in times of personal loss you want to be comforted. If you're singing about revolution it has to sound a little more forceful so that was a conscious decision to make a sonic break."
Doing all this under the Mynabirds name is a departure that moves away from what was the band's original raison d'etre – making the great lost album Neil Young might have made had his mid-1960s band, signed to Motown, had not imploded after only a couple of songs were recorded. Neil's band was the Mynah Birds, so Burhenn's choice of moniker was an easy one, or so it appeared.
"It's a little bit less direct than me just naming the band after Neil Young's band," Burhenn said. "I always said I wanted to sound like Neil Young doing Motown and when I made the first album I thought we did a pretty good job of that and came close.
"When I was looking for a name, I came across the name Mynabirds and liked it. But I wasn't familiar with the original Mynah Birds at the time, so when I googled it, it blew my mind. I had no idea Neil Young had actually been in a Motown band. You can imagine the total shock and I thought, 'Damn it, I can't take the name because it already existed', but I just changed the spelling and thought hopefully Neil and Motown won't sue us."
No lawsuit has been forthcoming as yet, and Burhenn has no idea if Neil Young has ever heard her record, or what he'd think of it if he did. At least she has been able to hear the long lost Mynah Birds recordings that do exist, finally re-released this year in the US for Record Store Day.
"I saw Motown had re-released the originals," Burhenn said. "I can't think we had anything to do with it, but maybe we helped bring the name back into people's minds. It would be great if we could cover a Mynah Birds song. They're not the greatest songs ever but they're an interesting part of musical history, although I'm not sure if they'd work sung by a woman. They are definitely men's songs."
Instead, Burhenn is interesting in hearing from women, and lots of them. Generals has been accompanied by another project, The New Revolutionists, a series of portraits of women Burhenn sees as the faces of the modern day revolutionary.
"When we came to do the album art I wanted to do portraits of women in the Avedon style, women to be the face of the modern revolution," she said. "From that first series of portraits I decided we should turn this into a photo project that has expanded so anyone can nominate anyone to be part of it. I wanted it to be inclusive and diverse, and I'm excited to see how it's going because it's very interesting to meet women who want to be part of it.
"There's a lot of energy around women who want to take the reins."