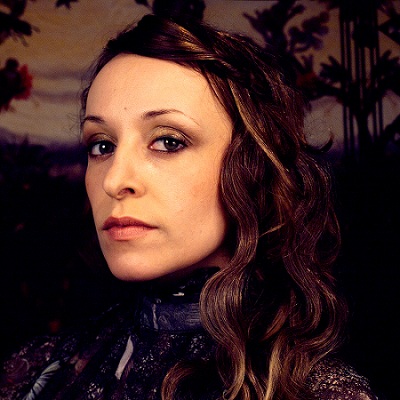 Ana Silvera writes opulent, heartfelt songs full of flights of birds, femme fatales, harlequins and carousels, with strong undercurrents of love and loss. If you like Regina Spektor, Kate Bush, Anna Calvi, old books, poetry, opera, or Hans Christian Andersen, you might want to listen in (try 'Rainbows' for a start, it's truly lovely). Silvera kindly sat down to answer some of our questions about her new album, The Aviary.
Hello, please introduce yourself and your music to the uninitiated.
Somewhere under a tree, an old soak is reading extracts of poetry and the Old Testament and I'm playing the piano. There's strings and waltzes and quite a few words. Sometimes a choir rocks up.
Tell us a bit about your debut album, The Aviary
The Aviary is a collection of songs that are very dear to me, recorded partly in New York and partly in London with an array of brilliant musicians.
You reference fairy tales and myths in your songs – any favourite stories?
I wrote a song called 'Snow Queen' which is based on the Hans Christian Andersen tale of the same name. The tale begins with the devil taking a mirror up to the heavens, and this mirror is hexed so that it distorts the person who looks in it. Those who are good-hearted appear grotesque, the brave appear cowardly, the kind appear evil. The mirror is shattered by the angels and scatters over the earth, and some splinters lodge in the eyes and hearts of humans. That's where the tale starts but it moves through so many visions of different worlds and touches on so many important themes: loss, grief, love, searching, what it means to be human… as all the best fairy stories do.
What was your best ever gig?
Playing the main stage of the Roundhouse this year with a 30 piece Estonian choir was cool. [FFS: You can watch the performance below.]
What's the worst thing about being a musician?
Sound checks.
And the best thing?
Pretty much everything else.
If you won a billion pounds what would you do with it?
Change the psychiatric system in the UK and beyond – I hope one day soon we'll look back on how we mainly treat those in crisis and see it as unbelievably barbarian.
Which of your songs is your favourite, and why?
I don't have a favourite. Sometimes favourites turn to least favoured and back again depending on the weather, what I had for breakfast, something someone said.
What are your plans for the future?
To truly appreciate the present.
Finally, we're always looking to expand our musical horizons. Do you have any recommendations of bands or artists we should be looking out for?
It's not exactly topical, as this is from the Seventies but everyone should go and listen to some Silvio Rodriguez.
words: Becky Varley-Winter