We first saw Villagers at Bestival in 2010, and they were visceral then, all howling and catharsis, but they've got a bigger range in their sound now, and the personal feels more political. There are strong electronic beats, LOUD guitars and abrasive bits among the lush melodies. Their songs sometimes feel like critiques of various dysfunctional systems, to put clumsily what in the lyrics tends to be more deft – 'Home', for example, describes ways in which love, faith and violence become connected: "A saint is chasing a snake, for everybody's sake, and so they go burning cars…The mother prepares the weapon, before handing it to her son, who watches as daddy runs…"
These fiercer angles weren't fully apparent until we heard the songs performed live, delivered with direct intensity. Conor O'Brien is a storyteller as much as a songwriter; any 'message' is delivered as part of human encounters and experiences rather than ranting abstractly. His lyrics contain transcendence, mercy and tenderness, but they're incisively critical of both society and the self: "I'm selling you my fears, she's selling me her fears, you're selling me your fears", he sings at the end of 'Becoming A Jackal', making the ulterior motives of song writing into a universal exchange. 'Judgement Call' is written in the voice of a preaching politician, "because the man in the sky has gone my back, and I don't need no proof". On the flip side, they praise immediate joys and gentleness: 'Twenty Seven Strangers' is one of the most touching songs of the night in its sense of quietly shared humanity. On the whole, songs from Awayland feel more aggressive in their mix of hard and soft sounds, while Becoming A Jackal is gentler. They work well together.
Frontman Conor is a great stage presence, making the audience feel spoken to, often with humour; "I want to occupy your mind", he sings in a new song, which is more of an electric dance number than anything they've done before (at first we think they're covering a song by Muse). This line would be a pretty good summary of a Villagers gig. 'Earthly Pleasure' and 'Nothing Arrived' are two of the best performances of the night, ramping up ephemerality into something joyous. 'The Waves', which has the most ragingly dark, echoing sounds in it, is punctuated by humour and a little dance. They end with a new song which still feels a bit rough in performance but has plenty of backbone, touching on hard work in a relationship and homophobia, among other things.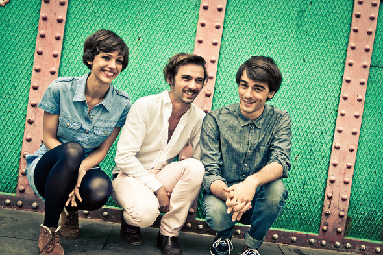 The support act were pretty great, too: We Were Evergreen introduced the night with excellent percussion and brass and sweet voices, ending with a whole trio of drummers. Effervescent and danceable, they reminded me a bit of Owen Pallett and Beirut, performing songs from their latest album which will be out in the new year.
Words: Becky Varley–Winter