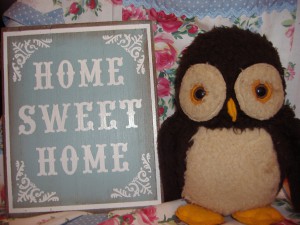 Brr… it's cold. Being a sensible sort of chap, Brian's not going outside until all this horrid weather is over. You might think it's better for owls, what with their ability to fly and all, but our poor mixtape maker faces the daily threat of having his wings frozen together and falling from the sky. Plop. Quite apart from being sore, it'd be awfully undignified, and Brian has a reputation to protect. 
Instead he's going to stay in with a delicious bowl of mouse soup and listen to the lovely tunes he's cobbled together. Some about the cold and a couple that are just songs he's discovered and loves.  
Ella Fitzgerald – Baby It's Cold Outside

Au Revoir Simone – Fallen Snow

Idlewild – Bronze Medal (Acoustic)

The Beach Boys – Cuddle Up

JayMay – Blue Skies

Liam Frost & Martha Wainwright – Your Hand In Mine

Pickin' On Series – New Slang

Midlake – It Covers The Hillsides

The White Stripes – In The Cold, Cold Night

The Cranberries – The Icicle Melts

Headless Heroes – The North Wind Blew South

Efterklang – Cutting Ice to Snow
You can listen to the whole thing on Spotify. Brian's Mixtape #20: The big freeze
If you've not got yourself registered on Spotify have a look at their website to learn more. And, if you need an invite (so you can use Spotify for free) let uncle Brian know in the comments section below and he will bestow one on you.
Have a snoop around our mixtape section to find Brian's previous efforts.