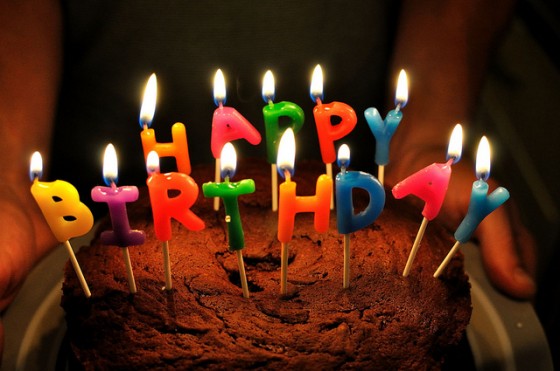 Photo © Will Clayton
Dear readers,
It has come the day when our wonderful cyber-friend For Folk's Sake, the music critique glue which brings us all closer together, celebrates its fifth birthday. Obviously such frivolous celebrations are unlikely to move an owl of my standing emotionally, but I shall stand stoically by as you weaker beings raise a toast, a cheer and a chunk of cake for the efforts of the website's selfless and charming creators. They only wished to share their love of music with the rest of the world, and that is a wonderful thing. Five years later we have all discovered new bands, seen exceptional live shows, heard new favourite songs and generally had a nice time thinking about lovely music.
Bravo, and pass the tissues.
Brian
Listen to Brian's birthday playlist on Spotify
Altered Images – Happy Birthday
The Smiths – Ask
The Housemartins – Happy Hour
Camera Obscura – Do It Again
The Leisure Society – Dust On The Dancefloor
The Divine Comedy – At The Indie Disco
The Mountain Goats – Dance Music
Jonathan Richman – California Desert Party
Belle & Sebastian – Another Sunny Day
Wanda Jackson – Let's Have A Party
Little Eva – The Locomotion
Mama Cass – It's Getting Better – Single Version
Dexy's Midnight Runners – Thankfully Not Living in Yorkshire It Doesn't Apply – 2000 – Remaster
Andrew Bird – 11:11
The Turtles – Happy Together
Bruce Springsteen – Dancing In The Dark
Shirley Ellis – The Clapping Song
Simon & Garfunkel – Keep The Customer Satisfied
Jimmy Soul – If You Wanna Be Happy