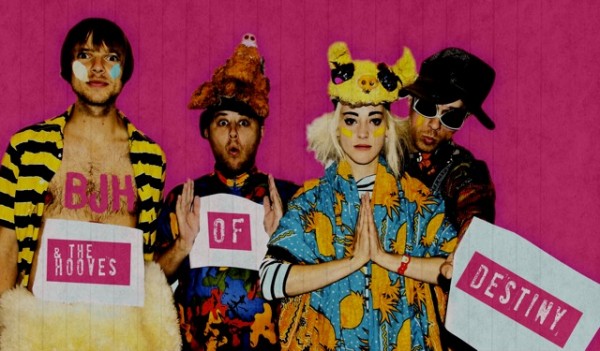 Beth Jeans Houghton is gearing up for a busy time as she prepares to release new single 'Liliputt' on November 14 before her debut album Yours Truly, Cellophane Nose follows in January. Before then, there's a huge homecoming show at the Cluny in Newcastle on October 26th, but she still took time out to make us a youtube playlist of favourites old and new.
As you might expect from Ms Houghton, it's an eclectic mix, making for the first time most of these people have ever appeared on the site!
Away we go.
1. Red Hot Chili Peppers – Give It Away
2. The Flaming Lips – She Don't Use Jelly
3. Strange Boys – Be Brave
4. Frank Zappa – Camarillo Brillo
5. Bach – Brandenburg Concertos No.3 – i: Allegro Moderato
6. Serge Gainsbourg – Lemon Incest
7. Queen – Somebody To Love
8. Elis Regina – Aguas de marco
9. Sugarcubes – Hit
10. Radiohead – Karma Police
Beth Jeans Houghton and The Hooves of Destiny play the Cluny in Newcastle on the 26th October. New single 'Liliputt' is released on November 14, and you can watch the video below.