Last Sunday FFS appeared on 107 Spark FM's Poison Oak show. I called in to talk to the very nice and excellently named Rachael Devine and recommend some artists old and new. I'll be back on tonight between 7 and 9pm. Tune in if you're Sunderland-based or you can listen live online  if you're not not in the area: www.sparksunderland.com.
–
Last week's recommendations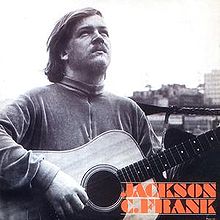 OLD: Jackson C Frank
Jackson C Frank was a New York-based folk singer who wrote the beautiful song 'Blues Run the Game', which has recently been covered by Headless Heroes and Laura Marling.  Frank was injured in a fire when he was young, and an insurance payout enabled him to pursue a musical career, but he suffered from mental illness and for a while was homeless. He died when he was 56. Frank has just one studio album, which was produced by Paul Simon and released in 1965.
–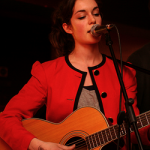 NEW: Laura Hocking

Laura Hocking is a London songwriter who has been gigging for the past couple of years, and is now about to release her first proper single – a double A-side featuring Strongmen & Acrobats and Talented Tailor. She's also giving away an album's worth of demos for free. Read more here.
–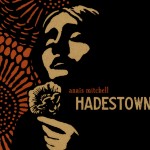 NOW: (Well, then) Anais Mitchell

When the last show went out Anais Mitchell was about to take to the UK's larger folk clubs with a performance of her astonishing folk opera Hadestown (my favourite album of last year). Well she's done it now, so we no longer recommend you go and see it. Keep you eye out for a review on FFS on Monday.
Tune into Poison Oak on Spark FM tonight for 3 more musical recommendations from FFS: www.sparksunderland.com.