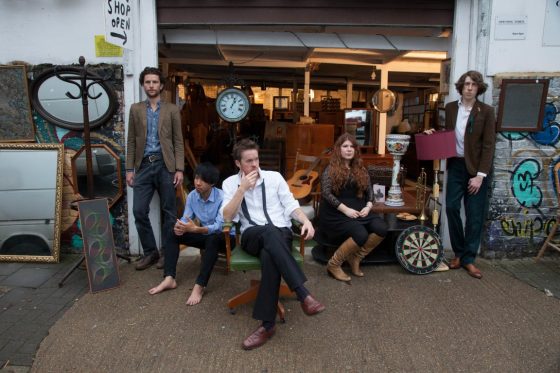 Ahead of the release of their debut album early next year, welcome to the second instalment of a five-part confessional from members of Patch & The Giant as they admit to past crimes of the light-fingered variety, and offer up a short playlist. Second up, Angie…
The title of our debut album is All That We Had, We Stole and we thought it would be fitting to include in the artwork a few things which we have actually stolen over the years. It wasn't our intention to create a reputation as a kleptomaniac group of musicians but perhaps the things which we chose to steal – and why – will give a new insight into each of us. To make you like us a little more and judge us a little less, we've each created a playlist based on the stolen item, stealing or whatever else our minds are harbouring.
Thanks very much to our good friend Graham Treadwell for the sketches.
***
ANGIE
A Pewter Goblet
I'd been enjoying some street food at Borough Market with friends, which lead to a few afternoon ales. We discovered a great little tavern under the arches of London Bridge train station and the whole place was decorated floor to ceiling with tankards and goblets and all sorts. My friend told me she'd been there before and had stolen one of the cups and dared me to nab one… so I snuck it into my bag and it now lives an ornamental life in my kitchen. I do feel quite bad. But I did buy lots of beer there….and, if I ever return, I'm planning to take it back and claim I thought it was one of those re-usable vessels, like they give you in Starbucks now.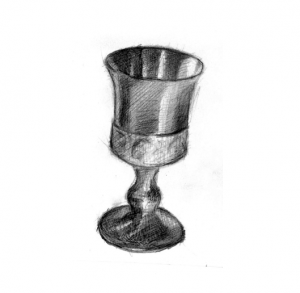 My playlist has a rather obvious theme to it. There's also a little wild card-come-teaser on here, which will make sense before long. Enjoy sensibly, kids.
Embed code: