Devon Sproule is blogging for FFS from her tour of the Highlands and Islands in support of new album Colours. 
---
Good morning!
Me and the band (see them in the courtyard below!) played at the Rabbit Warren at Coombe Abbey last night, a little private house show to warm up for the Scotland tour.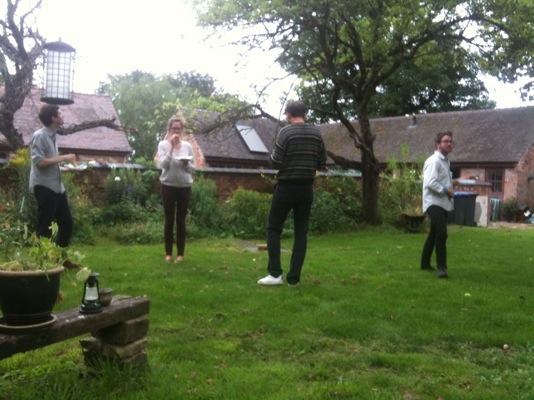 Tonight is a long drive up to Edinburgh, playing two nights in the city, then off into the Scotland sticks before finally rounding off with some island hopping.
I told Paul this morning how much I'm enjoying the new Ibanez I brought along on this tour. When I was 18 or so I traded a solid body Epiphone for it, from a guy named Raphael Wintersberger, one of the epic artist / Miller's bartenders from my era of downtown Charlottesville.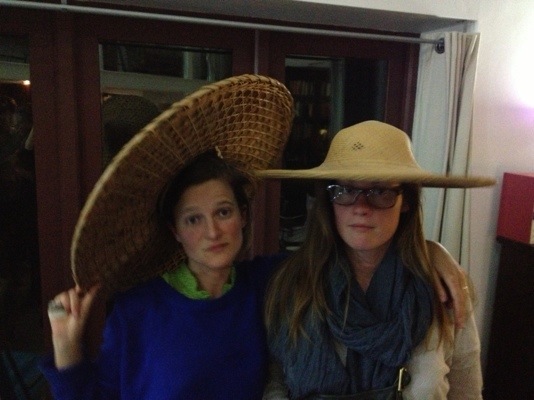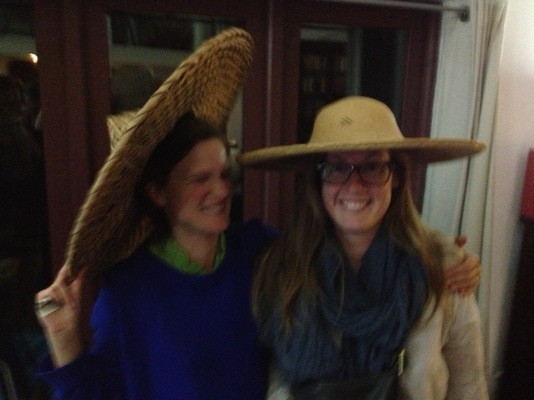 Last night at the Warren was also a first time playing with Matt Rheeston and Kenny Wilson as a rhythm section and they were wonderful. And oh the glory of singing with Thom Gill and Robin Dann! I've missed them since the recording.
We had a long but very good couple days of rehearsing in the coal vaults at the canal basin here in Coventry, so the bunnies and birds and cats (also pictured) out at the abbey last night were very welcomL
What else? The new Colours songs are feeling good. The tour van has a dvd player in it, though we don't have any dvds.
The weather has been lovely.
Devon
For more tour dates and to buy your tickets, click here. Take Devon Some DVDs if you see her, eh?