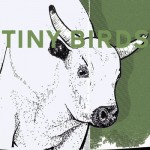 We're happy to report there is more new music from some of our favourite New Bands Panel alums as Tiny Birds and Jonah Maddox bring us new releases.
Tiny Birds are offering their new double AA side Don't Let The Sun Go Down On Your Anger/Jeff Goldblum as a free download from their bandcamp page. While the title might suggest the opener is an Elton John/Oasis mash-up, it's fair to say that the influence of neither is strongly apparent here, as this is instead feisty folk, the band returning on much more raucous form than you may remember from their full-length debut last year. Things calm down considerably on the flip-side where we consider the dichotomy of Mr Goldblum's character in Jurassic Park.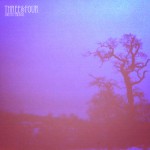 On the Three & Four EP (named after the three friends and four songs that make it), Jonah Maddox likewise returns in confident mood. The swinging sounds of opener 'Somersaults' might have me doing somersaults on the dancefloor if I was a) capable, and b) not more likely to be found somewhere in the corner well out of the way, while Creepy might be the most menacing an upbeat folk song can be.
You can hear the full EP below.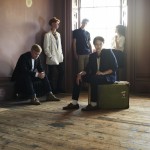 And before we go, let us suggest you give a listen to Nimmo and the Gauntletts. Their Young Light EP is full of the sort of punchy indie we'd call a guilty pleasure if we felt remotely guilty about it.