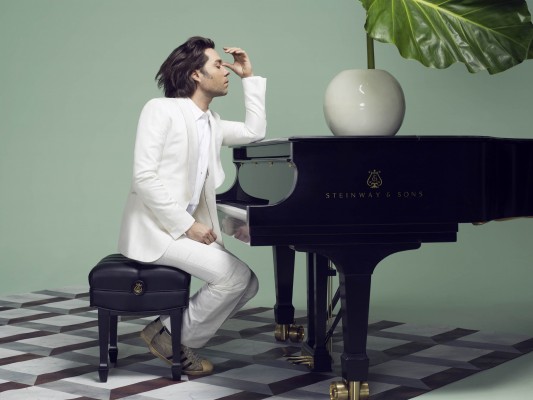 We've teamed up with Coach House Pianos to bring you five performances from our favourite pianists.
1. Regina Spektor
The first pianist on every anti-folk fans list is surely Regina Spektor, who's been tinkling the ivories since 2000. Originally from Moscow, Regina learned piano as a child. A surefire favourite at FFS, anyone new to Grammy-nominated Regina should start with her biggest hits 'Samson', 'Us' and 'Fidelity'.
2. Tom Waits
Tom Waits trounces Regina in longevity, having released his first record in the 1970s. He was inducted into the Rock and Roll Hall of Fame back in 2011 and performed with Mick Jagger during The Rolling Stones' 50 & Counting US tour.
3. Rufus Wainwright
Folk-rock royalty, Rufus learned the piano at the age of six. The son of Kate McGarrigle and Louden Wainwright and brother of Martha Wainwright, Rufus and husband Jorn Weisbrodt had a baby daughter with Leonard Cohen's daughter Luca as surrogate in 2011.
4. Ben Lovett
One quarter of the world famous folk rock band Mumford & Sons, keyboardist Ben Lovett's mantlepiece now boasts two Brits, two Grammy's and two Billboard Music Awards. He has also produced albums for folk artists including Peggy Sue, Jay Jay Pistolet and Alessi's Ark.
5. Natalie Merchant
Originally a member of 10,000 Maniacs, Natalie went solo in 1993 and since then she has worked with the likes of Chris Isaak. Check out her performance of Verdi Cries on 'Late Night with Jonathan Ross' back in the 1990s.
This post was written by Amy Bennett on behalf of Coach House Pianos, the piano providers for music lovers throughout the UK.