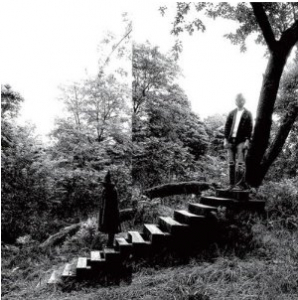 Taylor Kirk's one man folk project Timber Timbre has just seen its first UK release with his self-titled eight-track album.
With his early recordings made in a timber-framed cabin à la Bon Iver, the Canadian artist builds around core themes of acceptance, fragility, forgiveness and repentance to build a mournful, claustrophobic sound.
'Until the Night is Over' was deservedly nominated for Record Of The Week on BBC Radio 2 — a spooky, film noir masterpiece of a track. Kirk pushes through his mould of folk blues with a twist of mystery keeping it interesting. "How can it be so serene? Motivation unclear"
Timber Timbre shifts and slides through desolate and spooky moods; never flying too far away from the underlying emotions of guilt that seem to power this record through.
'When Trouble Comes Knocking' is a great blues track, but the distant and eerie strings punctuate throughout to its terrifying and twitchy climax. Jazzy out-of-tune organ and edgy grooves all add to the feel of this wintery, subtle and oh-so-menacing record.
Words: Michael Somerville