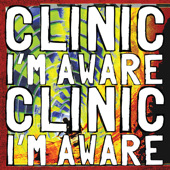 Clinic – I'm Aware
Clinic's I'm Aware is evenly spread across its three minutes of running time.  The band hints at its affinity for minor, slightly uncomfortable chords throw a wrench into the natural sense of how a song should develop.  On I'm Aware, Clinic offers just enough discomfort to ensure the listener does not become complacent with the swaying ease of the song's verses.  This dreamy, vaporous piece is punctuated by clean rim-shots and snare-hits, providing rhythmic points of reference.  The clarity of those sounds in parallel with the wobbly autowah, flange, and reverb on the lead guitar is like a strong cup of coffee cutting through the flavour of a sugary piece of cake.  I'm Aware is a worthy addition to an already compelling body of work from Clinic.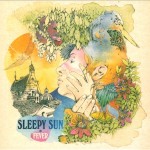 Sleepy Sun – Marina
The colossal and dissonant introductory movement of Marina provides just enough distortion to induce a meditative state.  There is a strange calm within the chaos, not unlike parts of Butthole Surfers' Pepper from so many years ago.  The distorted sections provide instrumental stepping-stones between more delicate, twinkling lyricism in the first half of the single.  Just as the song is nearing the limit of the listener'spatience the plodding tempo, Sleepy Sun ascends to another plane with an up-tempo section in which they flex their vocal harmonisation muscle. Sleepy Sun's Marina begs many questions, and has a breadth that makes it a great opener for an album or show.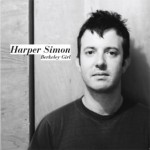 Harper Simon – Berkeley Girl
At first listen, I was concerned that Harper Simon's Berkeley Girl would fall victim to endless comparisons between the subject of the song and objects of beauty.  Happily, after the delightful first turn of phrase, "She is juniper and roses/ She is amethyst and pearl/ Though she makes her home in Hollywood/ She really just a Berkeley Girl", there is only a light dusting of metaphor. The lyrics quickly become more frank and simply share warmth towards a still-loved ex.  The sentiments of Berkeley Girl are crisp, honest, and not overambitious.  The song is a concise and complete musical thought.  And sparked the interest of this listener enough that I returned to his self-titled album from which it came.
Words: Pablo Quesada