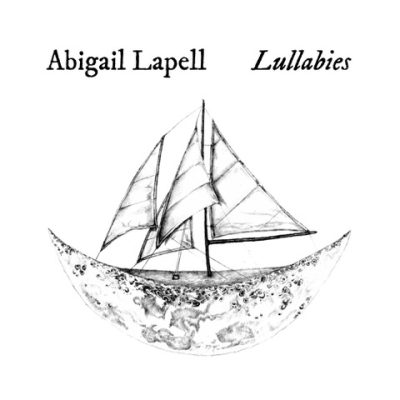 "Above all, these lullabies are dedicated to dreamers of all ages, and to the eternal human quest for a good night's sleep". These few words perfectly encapsulate the soul of Abigail Lapell's first entirely solo recording Lullabies, which explores this most intimate form of storytelling.
For centuries, these bedside songs have carried the promise of safety and warmth that we seek as we sink into our pillows and slip into the world of dreams. In it, we go on adventures, process emotions, achieve the impossible – and yet we equally often face our worst demons and fears. Thus Lullabies also delves into the darker side that lurks beneath the surface of many folk tales.
It is through these folk tunes that Lapell takes us on a musical voyage across the continents, her album featuring lullabies in French, Hebrew, Spanish, Yiddish, German, Japanese and Welsh, as well as 'Go To Sleep', an original song in English based on the composer's own childhood memories. We settle by the fireside for rabbi teachings, are comforted by loving parents, toil in the fields with babies strapped to our backs and gaze at the rising moon. All the while, beautiful and haunting classical guitar lines float in the background with a dreamlike quality, settling on a soft bed of gorgeous vocal harmonies.
Inspired in part by a bout of insomnia during COVID lockdowns and the sense of isolation they brought with them, this album is unifying on many levels – for do we not all dream in some form at some point in our lives; were we not all cut off from life as we knew it during the pandemic; and do we not all, on some level, seek the comfort and solace lullabies hand us as we head off into the unknown of our slumbers?
So, draw up a comfy armchair with Lullabies and dare to dream a little…