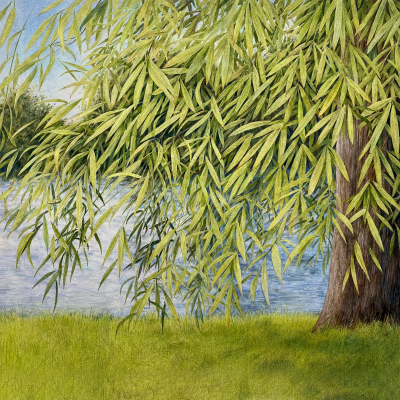 Fires crackling, a warm breeze tangling through your hair, lush green lands, open plains and rolling hills. Tales of love, death, and empowerment, entwined with morals, warnings, and memories. This is what folk music gifts to us and what listeners can expect from Martin Simpson and Thomm Jutz's new album.
Drawing particular inspiration from singers and folklorists Mary Sands and Jane Gentry, we are taken on a journey to the past, to Appalachia, England, Ireland and beyond, and are reminded that the stories these songs tell are just as pertinent today as hundreds of years ago. They build bridges between the past and the present, old and new, conveying often timeless morals and lessons.
Each track opens a new window into life: from a powerful retelling of Cain and Abel in 'Edward' and the desperate tale of a man wrongly condemned to death for murder and treason in 'Geordie', to the mesmerising fireside dance of 'The Gypsy Laddie' and impassioned gospel choir of 'Jacob's Ladder'. Songs are wonderfully paired with different vocals, smoky, wise, soft and strong, each lending their own particular intensity. Each storyteller is supported by superb string work, guitars and fiddles taking turns to drive the beat, weave in and out of the words, and envelop the listener in a wonderful cocoon of warmth.
The beauty of folk music is that its themes grow with each retelling. They are organic, are embellished, changed, and reinterpreted. A piece on love written from a man's perspective but sung by a woman, for example, becomes wistful – especially when the singer reflects on how men are able to roam the land without the need to marry and can be free to love whomever and as often as they wish, for these are luxuries that were not granted to women; and the lyrics "how I first got to this country" take on a very different meaning when the singer is of African-American heritage.
However deeply you wish to interpret these songs, there is something for everyone on this album. So join Simpson and Jutz around the fire, take a stroll, and lose yourself in the green willow.